Despite facing an increasingly volatile semiconductor industry plagued by ongoing macroeconomic and political issues, the secure microcontroller (MCU) market should fare well in the long term.
While the forecasted total available market has contracted, especially in the smart home, retail, advertising, and supply chain spaces, secure MCU shipments will only be temporarily adversely affected. ABI Research forecasts the secure microcontrollers market will grow to US$2.2 billion by 2026.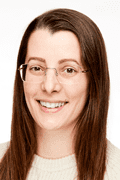 ABI Research's trusted device solutions research director, Michela Menting, attributes this to the niche nature of security demand which commands a higher value proposition.
He predicts that in the short term, supply chain issues due to trade embargoes and pandemic quarantines at manufacturing sites will affect availability.
"Demand for security, especially in general purpose microcontrollers, will ensure the secure MCU market continues to be a high priority for device OEMs," he continued.
Strong market demand will stem from utilities and industrial IoT and smart cities and buildings, notably for MCUs with Trusted Execution Technologies that can securely run mission-critical and highly-sensitive applications at the edge.
Opportunities driving secure MCUs
Several opportunities will continue to drive demand for secure MCUs. On the one hand, a growing body of policy and regulation supports secure semiconductor investment, including a range of EU and U.S. tools such as the EU Cybersecurity Certification Framework, the EU Cyber Resilience Act, and the EU Chips and the U.S. CHIPS and Science Act.
On the other hand, the demand for secure IoT lifecycle management capabilities, from provisioning and onboarding for cloud and network services to OTA firmware updates and patching, means security IP choice for MCUs become primary product differentiators in an increasingly competitive market.
Competitive landscape
The secure MCU market is responding to this continued demand. An increasing number of semiconductors have launched numerous new products in the last two years, catering to various IoT device types and use case scenarios. These include Renesas (RA), NXP (i.MX), STMicroelectronics (STM32), Microchip (SAM), Infineon/Cypress (PSoC), among many others.
The market has coalesced around Arm Cortex processors, in part due to the rich security IP available with TrustZone. Still, there is growing competition from the secure RISC-V movement, directly challenging Arm's dominance in the space.