Baidu and autonomous driving startup Pony.ai last week received the first permits in Beijing to operate robotaxi ride-hailing services without a driver on wheel.
The pilot services are currently confined within a designated area of 60sqkm in Yizhuang in south-eastern Beijing, home to approximately 300,000 residents. For now, the services are free to the public who can book for a ride using each company's mobile app called Apollo Go and PonyPilot+ respectively. The services are available during daylight hours.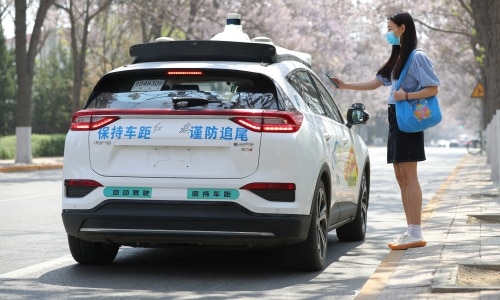 The permits, issued by the head office of the Beijing High-Level Automated Demonstration Area (BJHAD), requires both companies to keep an operator in the front passenger seat to take over in case of emergencies.
"The permit represents a benchmark regulation for the global autonomous vehicle industry, given the complexity and high density of urban traffic in the Chinese capital," Baidu said in a statement. The company added it would start off with 10 vehicles under the driverless robotaxi program and with plans to add 30 more at a later stage.
The introduction of the new driverless robotaxis mark Beijing's steady progression from manned autonomous driving to unmanned autonomous driving. Last November, after a period of testing, Baidu and Pony.ai received a commercial permit to run fee-charging robotaxi services that have safety operators in the driver's seat.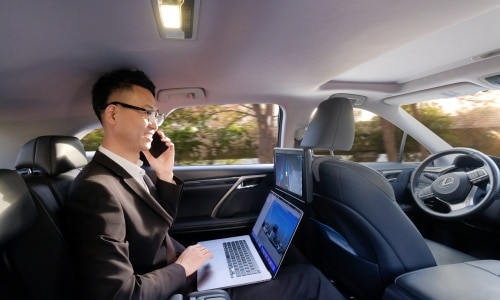 Tiancheng Lou, co-founder and CTO of Pony.ai said comprehensive tests were done to ensure safety before the launch of the driverless robotaxi service.
"We ensured the technical quality of our system by successfully handling a wide range of extreme and complex scenarios. We did this by conducting multiple technical validations and iterations of driverless scenarios, and by improving system redundancy design, remote assistance platform development and fleet operation management," he said.
Its permit to operate driverless robotaxis in Beijing comes on the heels of Pony.ai's new license for a fee-charging, manned autonomous robotaxi service in Guangzhou, which begins this month. The company will ply 100 autonomous vehicles in the entire 800sqkm stretch of the street of Nansha.