Smart cities technologies will be a critical asset in a city's decarbonisation strategies in their bid to significantly cut down on carbon emissions, according to a recent study by ABI Research.
"Technologies such as digital twins, smart streetlights, micro-grids, computer vision, smart city management platforms, and micro-mobility are all growing in popularity and can help with decarbonisation," said Dominique Bonte, vice president for verticals and end markets at ABI Research.
The research firm cited a couple of examples where these strategies have a direct impact on energy consumption, and they also encourage citizens to make a better choice to help their city decarbonise.
One is London's recent expansion of the ULEZ (Ultra Low Emission Zone) which uses a variety of technologies such as ANPR (automatic number plate readers), CCTV cameras, and environmental sensors to assess the impact of the new regulations.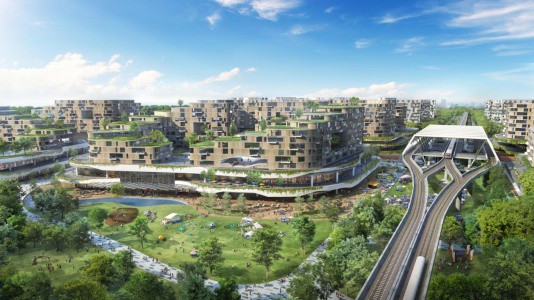 Another example is Singapore's innovation district, Tengah, which deploys a variety of technologies to support decarbonisation including a centralised cooling system, smart streetlights, smart waste removal, a mobile app for citizens' smart metres, and mass rapid transport with a car-free city centre.
Bonte noted that the principles behind smart city technologies, such as increasing efficiency, better data management, and better decision making are also essential for decarbonisation and reaching net-zero goals.
He added that technologies can enhance decarbonisation through more efficient energy use, better project planning, predictive maintenance, greener mobility options (such as e-bikes and e-scooters), and greater urban management through better data management.
"Cities have a great opportunity to influence how we reach net-zero goals through their ability to regulate, purchase, and influence their services. By opting for smarter, more resilient solutions they can reach and maintain their decarbonisation goals to increase the health of their citizens and the wider community," Bonte said.