DHL has opened its Applied Analytics Hub (AAH) in Medini City, a strategic growth zone located within the Iskandar Development Region in Johor, Malaysia. The hub will see data scientists and machine learning experts develop robust analytics-driven logistics solutions for DHL's customers across Asia Pacific.
The new hub is an extension of the DHL Applied Analytics team based in Singapore, that has been working in close partnerships with customers in conceptualising and implementing advanced data analytics solutions to maximise supply chain efficiencies.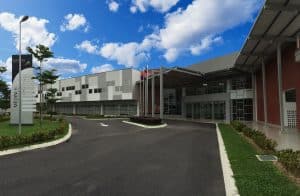 The hub in Medini will deepen DHL's collaboration with the Universiti Teknologi Malaysia (UTM) including the hosting of faculty members from UTM, providing internships and mentoring budding data scientists who will get to work on solving complex supply chain problems for customers. The hub will equally spearhead networking sessions and conduct workshops where companies and industry experts come together to share best practices and brainstorm innovative ideas.
According to Prerit Mishra, head of applied analytics at DHL Customer Solutions and Innovation - Asia Pacific, there is a growing demand for best-in-class supply chain analytics solutions as companies in Malaysia and the region accelerate their digital transformation.
"Companies are eager to use digital solutions to enhance supply chain management and optimise their data. The AAH will also allow us to work more closely with businesses in Malaysia by pairing our extensive global supply chain expertise with advanced data science to unlock new value," he said.
With its strategic collaboration with UTM, DHL can tap on a steady stream of high-quality talent while helping the university gain real-world industry experience that helps to shape its college curriculum.
"The partnership with DHL allows our faculty to test solutions and see the practical applications of data science outside the academic environment. Since we began our collaboration in 2019, we have extracted valuable insights to develop the curriculum for our Masters in Data Science program," said Professor Ts. Dr. Ruzairi Bin Abdul Rahim, dean of Faculty of Engineering at UTM.
Over two years, UTM's students and faculty members have been working on analytics projects alongside data scientists, engineers and logistics experts at DHL. With current COVID-19 regulations preventing the full use of the facilities at the new hub, the collaboration continues online.
Missing puzzle piece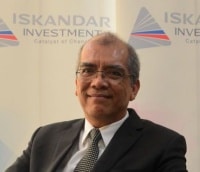 According to IIB president and chief executive officer Datuk Ir Khairil Anwar Ahmad, the establishment AHH Hub in Medini is a missing piece in the puzzle in further developing the business ecosystem in Iskandar Puteri.
IIB or Iskandar Investment Bhd is the company behind Iskandar Development Region.
"We are delighted to establish a platform to provide our local talents with exposure and training in data analysis which is crucial for digital ecosystem building in Medini," Khairil said, pointing out that the IIB-DHL collaboration seeks to contribute to IIB's vision to build an inclusive and sustainable future metropolis.
Besides UTM, the Malaysian Global Innovation & Creativity Centre (MaGIC) is also one of the collaborators in setting up the new AAH Hub,  that is hoped to help turn  Medini into a key digital and innovation centre.
The AAH Hub is the third DHL facility in Medini after the Global Centre of Excellence (for Innovation) established 2018 and the DHL Global Forwarding that also opened this year.
The AAH Hub will also act as a platform to provide training and exposure in data analysis among members of the local community, which is crucial for digital ecosystem building within the 2,230-acre Medini township, the Johor Digital Hub.