Industrial cybersecurity firm Claroty has renewed its commitment to securing IoT devices and to empowering enterprises' cloud journey, as the company secured a new round of investment amounting to US$140 million.
The new funding will also be used to accelerate the company's expansion into new verticals and regions.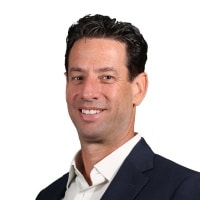 "Our mission is to drive visibility, continuity, and resiliency in the industrial economy by delivering the most comprehensive solutions that secure all connected devices within the four walls of an industrial site, including all operational technology (OT), Internet of Things (IoT), and industrial IoT (IIoT) assets," said Yaniv Vardi, CEO of Claroty. "With this new investment, we have the financial runway to execute on our proven product strategy in a hyper-growth market, with a world-class leadership team and a strong ecosystem of partners to take us there."
That latest round of funding is led by Bessemer Venture Partners' Century II fund and 40 North, alongside additional strategic investors such LG and I Squared Capital's ISQ Global InfraTech Fund. All previous investors, including Team8 and long-time customers and partners Rockwell Automation, Siemens, and Schneider Electric, have also participated. The round brings the company's total funding to US$235 million.
According to Cybersecurity Ventures, global ransomware damage costs are predicted to exceed US$265 billion by 2031, up from US$20 billion in 2021. As these incidents show no signs of slowing, Claroty's new investment has firmly placed the company at the forefront of the market with the resources, experience, and capabilities needed to shore up industrial cyber defences for the future.
Claroty protects organisations'  industrial assets, connections, and processes, with deployments in thousands of locations and facilities across 50 countries in all seven continents. For one, the company has worked closely with Pfizer to secure its COVID-19 vaccine supply chain in its race to meet unprecedented global demand.
Other customers include General Motors, BHP, Coca-Cola EuroPacific Partners (Australia, Pacific, Indonesia), IRPC Public Company Limited, Aboitiz Power, Rockwell Automation, Siemens, and Schneider Electric.
The company's  platform connects seamlessly with customers' existing infrastructure and programs while providing a full range of industrial cybersecurity controls for visibility, threat detection, risk and vulnerability management, and secure remote access—all with a significantly reduced total cost of ownership.
To date, Claroty has deployed its solution in a range of verticals, including pharmaceuticals, food & beverage, automotive, chemicals, mining & materials, manufacturing, medical devices & life sciences, oil & gas, electric, water & waste.
Meanwhile, the Claroty Research Team continues to lead in investigating potential risks to industrial control systems (ICS). The team is known for its development of proprietary threat signatures, protocol analysis, and discovery and disclosure of ICS vulnerabilities. Equipped with the industry's most extensive ICS testing lab, the team works closely with leading industrial automation vendors to evaluate the security of their products. To date, the team has discovered and disclosed more than 120 ICS vulnerabilities.