Claroty, an industrial cybersecurity company which specialises in protecting operational technology (OT) networks and the IoT devices connected to them, has established an office in Singapore that will function as its regional headquarters in the Asia Pacific.
"With most of the region working remotely, demand for digital services in APJ is growing, and with digitalisation comes inherent risk. In the industrial world, that risk is particularly high as previously isolated OT networks become more integrated with IT networks, and thus exposed to a whole host of cyber threats they were not designed to face," said Yaniv Vardi, CEO of Claroty. "Our expansion in in Asia Pacific and Japan is a reflection of this growing demand as well as the success we've achieved to date in the region, and we look forward to working with our strong ecosystem of partners to continue building upon this success."
According to ResearchandMarkets, global OT cybersecurity market will be worth US$18.13 billion by 2023, with Asia-Pacific's OT cybersecurity market projected to grow at a higher CAGR in the forecast period. Manufacturing and mining will be the largest sectors with a strong growth trajectory over the study period. The impact of COVID-19 will be significant across these sectors and other key segments, including oil and gas, transportation and smart cities, and power verticals from 2020 to 2023.
Claroty noted that spending on OT cybersecurity in the region is increasing as large-scale cyber incidents impacting critical industrial operations have become more pronounced – pointing out that countries in Southeast Asia have increased their spending on industrial cybersecurity as critical infrastructure in industries such as telecommunications, finance, energy and technology become targets of persistent threat actors.
The company added that such incidents have also made regulators aware that they need to prioritise the security of critical national infrastructure, whether publicly or privately held. Thus, regional agencies are assessing how they will mandate that incident-reporting procedures and cybersecurity practices be installed and required of companies which operate in certain sectors, especially those in energy, oil and gas, transportation, finance, healthcare, and food and beverage. For one, Singapore's Cyber Security Agency (CSA) has drafted a Master Plan for OT cyber resilience, and are installing expert panels to advise them.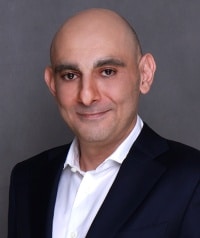 Eddie Stefanescu, general manager of Asia-Pacific and Japan (APJ) at Claroty said the company's remit with existing customers in the region has significantly expanded, as their industrial cybersecurity programs continue to mature.
"It takes specialist knowledge and experience to effectively implement cybersecurity for OT networks, and what differentiates Claroty is the depth of visibility we have into those networks when our platform is implemented," said Stefanescu. "That's why public and private entities, including Coca-Cola EuroPacific Partners (Australia, Pacific, Indonesia), BHP, IRPC Public Company Limited, and Aboitiz Power, are investing in Claroty."
To date, the company is experiencing hyper growth in the region, having doubled its client base and achieving 250% growth in revenue year-over-year from the first half of 2020 to 1H 2021. The company has tripled its headcount in the region over the past year, with hiring occurring across seven countries.
"Across Australia and Asia, Claroty is a strong partner for companies in the oil and gas, utilities, manufacturing, water, and electrical power industries, but our customer base is broadening. In the past year, we have also experienced strong growth in the food and beverage sector, and in the pharmaceutical sector for the distribution of Covid-19 vaccines," said Stefanescu.
Meanwhile, the opening of Claroty's regional office in Singapore comes shortly after Claroty's US$140 million in its Series D financial round, which included participation from Temasek.