Cisco last week said it plans to acquire privately-held Fluidmesh Networks, which delivers wireless solutions for mission critical applications, from high-speed rail and mass transit to large-scale distributed sites such as ports and urban settings where signal strength can be challenging.
Fluidmesh will extend Cisco's industrial wireless offerings to industries with on-the-move assets and applications in situations where reliable backhaul is mission critical. Cisco's scale, combined with Fluidmesh's solution-based offerings and relationships with systems integrators, will accelerate Cisco's industrial IoT business to enable successful industrial wireless deployments, broaden reach to key customer segments, partners, and end users.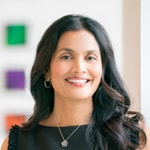 "Cisco provides one of the most secure and reliable networking technologies on the market today," said Liz Centoni, senior vice president and general manager for Cloud, Compute, and IoT businesses. "With wireless technology playing a greater role in every organisation's multi-access IoT strategy, reliable wireless connectivity is paramount to organizations operating Industrial IoT environments, whether that's manufacturing, mining, rail, or ports, where wireless technology automates operations to improve safety and lower costs. The acquisition of Fluidmesh strengthens Cisco's offerings in this space with leading technology that's designed to provide zero loss of data transfer at speeds in excess of 300 Km/h."
The acquisition of Fluidmesh is expected to close in the fourth quarter of Cisco's fiscal year 2020, subject to required regulatory approvals. The Fluidmesh team will join Cisco's IoT business
Wireless solutions for fast-moving objects
Commenting on the planned acquisition of Fluidmesh Networks, Centoni pointed out in a blogpost that organisations such as Caterpillar offer wireless technologies for unmanned vehicles, and mining operations such as Boliden in Garpenberg, Sweden are using wireless technology to remotely operate 23 ton loaders in a small space.
"If communications fail, it could result in the unit stopping and halting production, ultimately requiring human intervention. On the other hand, a loss in communications with a high-speed train or subway is unacceptable. While most wireless solutions work well for slow moving objects (<30km/h), Fluidmesh's leading technology is designed to provide zero loss of data transfer at speeds in excess of 300 Km/h," she said.
She added that beyond high-speed rail, numerous industries from manufacturing, oil & gas and mining, to shipping ports are all looking at how they can use wireless connectivity to automate operations in an effort to reduce operational costs.
Cisco will use Fluidmesh's products to extend its industrial wireless leadership position to on-the-move applications and where reliable backhaul is mission critical, including:
Rail and transportation: Provide high-speed and reliable connectivity between the trains and the trackside eliminating potential gaps in data transfer, all without the need to stop even when traveling at high speeds.
Mining operations: Improving worker safety with ultra-reliable communication systems for remote operations of mining equipment, eliminating the need to send workers into a potentially hazardous environment.
Manufacturing and industrial automation: Increased productivity with autonomous moving robots operating on a resilient and low-latency wireless network.
"With organisations digitising and interconnecting their systems, the speed of business is constantly being redefined. Fluidmesh's leading technology will allow us to address these new and emerging use cases with a solution set that is quick to deploy and provides low operational costs and maintenance. We are excited to bring this unique technology to our customers," Centoni said.