Bringing enterprise IT capabilities to the operational space, Cisco last Friday introduced its new Catalyst Industrial Ethernet 9300 (IE9300) network switch purpose-built for IT-OT industrial environments. It is designed to improve reliability, security, and scalability for industrial and ruggedised outdoor use cases in industries like utilities, oil and gas, roadways and rail.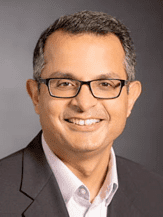 "Operational networks are often less secure, unsegmented, and manually managed with fewer capabilities to proactively resolve issues. Rapid growth in industrial IoT demands a new type of network with enterprise-grade security, automation, and performance combined with industrial features to meet compliance and use case requirements. And that is what we are bringing to the table across our entire industrial networking portfolio with our newest industrial switch," said Vikas Butaney, vice president and general manager, Cisco IoT.
According to a Gartner report published in August 2021, most CIOs have responsibility for OT systems decisions, with 82% saying their responsibility for OT systems has increased in the last three years, and 89% say it will increase in the next three years.
Indeed, operational connectivity in industrial spaces is growing exponentially as organisations seek to improve efficiencies, employee safety, business agility, and support hybrid work. As the operational world evolves, IT expertise is required to scale and secure the network as operational technology (OT) systems are brought onto the corporate networks.
Bridging the IT-OT Gap
According to Cisco, a new solution is needed to connect and secure the growing number of industrial devices. As IT and OT converge, common tools to scale and secure the network are required.
However, automation, segmentation and other capabilities to resolve network issues – which are de rigueur in the enterprise – are not as pervasive in industrial networks. Without enterprise-grade network infrastructure features, IT/OT resources are increasingly strained, putting deployments at risk.
The new Cisco Catalyst IE9300 switch aims to bridge this gap, integrating enterprise capabilities with industrial protocols in a form factor built for rugged, industrial spaces.
"Our customers are taking on massive challenges like transitioning to cleaner power sources and enhancing electric grid reliability, and the critical nature of these environments demands a network infrastructure with enterprise-grade security, visibility and automation for scale," said Butaney. "We're empowering our customers to modernize their large-scale industrial environments and build an agile network, while protecting their assets from cyber threats."
Already, companies such as Schneider Electric and World Wide Technology (WWT) – which are advancing the smart grid to ensure energy availability – expressed optimism about Cisco's new industrial network switch solution.
"We're delighted to see the Cisco Catalyst IE9300 switch come to market this year as it brings unprecedented performance and fibre scalability to electric grid networks, together with native cybersecurity features," said Jim Simonelli, CTO, Secure Power Division, Schneider Electric. "In combination with the APC by Schneider Electric Uninterruptible Power Supplies (UPS), these technologies will elevate electric grid reliability to a new level."
Adam Nathan, Utility & Energy Industry Practice Manager at WWT, said: "To truly modernise the power grid, utilities need to ensure their substations are efficient and resilient. Developed with the robust needs of the industrial world in mind, including adhering to the stringent IEC 61850 networking standards, the new Cisco Catalyst IE9300 switch empowers utilities to accelerate substation modernization with the agile connectivity needed to power a high-demand future."
Next-generation industrial switching architecture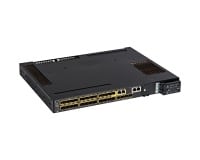 Based on our high-performing UADP ASIC silicon, Cisco touted the Catalyst IE9300 delivers the highest density feature switch on the market. It provides enterprise-grade switching in a ruggedized form factor with advanced visibility, security and edge compute.
The Catalyst IE9300 is based on the Cisco IOS-XE Operating System and managed by Cisco DNA Center. It provides security through the Cisco Identity Services Engine, enabling customers to leverage their IT knowledge and existing investments to modernize and secure their industrial and outdoor networks.
New features include:
Unrivalled performance at scale: Enhanced network scalability and reliability with features such as the ability to stack up to 8 switches and manage them as one, zero packet loss failure recovery, and high precision time synchronization.
Unprecedented visibility to assets and applications: Improve efficiencies by identifying connected endpoints for asset inventory, automatically enforcing QoS policies via application traffic recognition, and proactively detecting and resolving issues with network health monitoring.
Enterprise-to-edge, industry-leading cyber security: Assess and strengthen the security posture of connected industrial assets and enable zero-trust security with the embedded Cisco Cyber Vision sensor and SD-Access fabric edge capability. Catalyst IE9300 is the first switch to enable zero-trust security in operational environments.