CISOs and security teams are responsible for the cybersecurity of OT facilities. However, they lack the ability to evaluate the cybersecurity risks to their operations. They cannot easily assess risk exposure or the effectiveness of specific security activities.
Radiflow claims to solve this problem with the release of CIARA 4.0 – a data-driven platform that continuously monitors changes in the site topology as well as vulnerabilities and threats. It constantly re-evaluates the risk posture of facilities and their digital components. This continuous monitoring enables the CISO to review the strategic and tactical OT security plans and adapt them if needed.
To further assist the CISO with the evaluation of their risk posture, Radiflow is introducing a new free-to-use cloud benchmark tool. Utilising collected industry-specific benchmark information based on Radiflow's experience and enriched with CS2AI surveys, the new benchmark tool provides the user with a quick risk posture assessment compared to the industry status and best practices.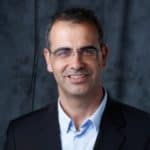 "CISOs are under enormous pressure to do more with less, making it challenging to understand their current standing across the OT Cybersecurity landscape," said Ilan Barda, Radiflow CEO, and Co-founder. "Data-driven CIARA 4.0 automates the delivery of the necessary insights concerning the changes in the risk posture that actually direct users toward optimal security actions."
At the same time that threat actors are getting more sophisticated, and vulnerabilities are becoming more diverse, national and industrial regulatory bodies are tightening cybersecurity regulations. But these are often highly complicated and challenging.
For example, while the widely accepted IEC62443 international series of standards provides a detailed map of security controls, it is often too complex for companies to understand and implement.
For these situations, CIARA 4.0 delivers a view of Best Practices of Security Controls which are simpler to understand and map better to the planning of security projects in an individual factory or across a sprawling, geographically diverse complex of interlinked facilities.
"A centralised, highly intelligent solution that enables OT cybersecurity teams to identify vulnerabilities and stay up to date with industry standards and/or best practices, while prioritising and evaluating mitigation efforts, slashes the investment in time and effort required to conduct secure operations," explained Michael Langer, Radiflow's chief product officer.
He added that with the accelerating pace of so many new devices being interconnected via expanding OT networks alongside decades of legacy versions, CIARA 4.0's ability to automate accurate risk analyses and furnish actionable insights becomes vital for ensuring zero downtime.