Japanese autonomous drone and robotics provider Blue Innovation (BI) has signed an agreement with British startup Urban-Air Port (UAP) to jointly develop vertiports, establishing what is being touted as the first advanced air mobility (AAM) hub using unmanned aerial vehicles (UAVs) in Japan.
UAP builds net-zero ground infrastructure for eVTOL passenger air taxis and autonomous delivery drones.
Critical to this digital infrastructure will be BI's Vertiport Information Management System (VIMS), powered by its proprietary device integration platform capable of remote beyond visible line of sight (BVLOS) autonomous control and operation of drones to autonomously perform tasks that would normally require human input.
"The development of the new vertiports will see the perfect marriage of ground and air architecture driven by an autonomous digital platform at the core," the companies said in a press statement.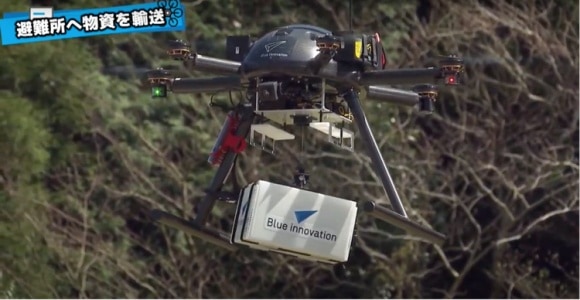 In addition, BI and UAP will work together on several proofs-of-concept (POCs) for practical applications of autonomous drone operations such as transportation of medical supplies, industrial maintenance/inspection work and logistics solutions, paving the way for remote pilot passenger operations and ultimately autonomous passenger air travel.
Since 2016, BI has been conducting extensive research and development into a vertiport system, the "BEP Port", in collaboration with the Infrastructure, Transport and Tourism of Japan and the University of Tokyo, which combines their VIMS digital platform with infrastructure design – the expertise UAP will bring to the table. This groundwork has already seen BI conducting multiple POCs throughout Japan.
The agreement between UAP and BI will enable further POCs to be developed in an effort to create social implementation of AAM not just in Japan, but on a global scale.
"Japan is a key market for Urban-Air Port. Collaborating with Blue Innovation establishes us in Japan, providing best-in-class technology as well as a platform for further development and co-operation," said Adrian Zanelli, chief financial officer, Urban-Air Port.
He added: "Similarly, this agreement gives Blue Innovation a far broader reach in terms of geography and customers. We're excited to make this announcement today and look forward to making the strongest AAM ecosystem in Japan and across the world."