Global voice carrier and mobile data services provider BICS has added 5G connectivity to its SIM for Things solution to allow companies, OEMs and hardware makers to unlock new use cases for connected devices. The announcement was made last week at the Mobile World Congress held in Shanghai.
The company said SIM for Things currently supports 5G device connectivity in Canada and Taiwan, with plans to add up to 50 locations by end of 2021. BICS SIM for Things  already supports 2G, 3G, 4G/LTE, LTE-M and NB-IoT, allowing enterprises to access more than 700 mobile networks worldwide. It  delivers reliable borderless connectivity with local multi-network coverage in 200+ countries.
BICS' SIM for Things solution comprises a physical and virtual SIM card, equipped with self-management capabilities and real-time Quality of Service data analytics. This allows enterprises to seamlessly deploy and efficiently control thousands - and even millions - of SIM-embedded endpoints in bulk.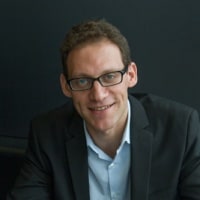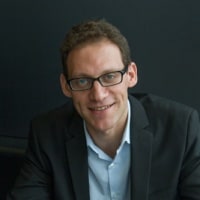 "We already enable millions of devices with IoT connectivity globally, and overall, we enable hundreds of millions of data-centric devices (smartphones, tablets, Mifi) as they travel around the world. While the majority of these still currently have a 2G/3G/4G chipset, we expect strong growth of 5G enabled devices going forward, as devices are increasingly upgraded with the latest cellular technology," Mikaël Schachne, CMO and vice president of mobility and IoT business at BICS, told FutureIoT.
Schachne said turnkey access to 5G networks via the BICS SIM for Things solution is seamless for those deployed devices which are already 5G-enabled.
"Existing 3G/4G devices that will need to be upgraded to 5G will simply require a reboot with the new cellular module, without any change of the SIM profile. We also expect to see many new IoT projects launching with brand new 5G-enabled hardware right from the start, so for these devices such upgrades will become less frequent," he said.
BICS  is now in discussions with all major mobile operators who have already launched 5G in their respective countries to expand SIM For Things 5G device connectivity these markets.
"With Asia certainly leading the world in terms of 5G deployment, we expect to be announcing further agreements in the coming weeks and months in multiple locations in the region, including China, Japan, Korea, HK, Singapore and Malaysia," Schachne said.
Unlocking the IoT space
As connectivity is the foundation of IoT, BICS sees the addition of 5G to its plug and play solution is a move that will bring new generation of IoT use cases. It will unlock new capabilities for OEMs and hardware manufacturers – enabling enterprises to further innovate in the IoT space
BICS said the enhancement of SIM for Things will enable new IoT use cases, such as video surveillance, video calls, and in-the-field maintenance of industrial assets video-streamed in real-time, relying on the power of 5G networks for data-hungry, ultra-broadband, low latency communication.
According to Mordor Intelligence, the global IoT market is forecast to be valued at US$1.38 trillion by 2026, driven by more than 83 billion connected IoT devices, based on Juniper Research reports. The addition of 5G connectivity will significantly contribute to the growth of IoT, supporting a wide range of applications requiring consistent, reliable, and secure managed connectivity in sectors such as logistics, automotive, manufacturing, public safety, security and healthcare.
"We are seeing strong growth of needs within the logistics, mobility (including automotive) and security sectors. 5G is also opening the door to Factory 2.0 to facilitate automation, production efficiency, quality control, tracking and storage. In this area we also expect the launch of many Private 5G Networks that BICS SIM for Things can enable, acting as a bridge between the Private Network and Public Mobile Networks. BICS is therefore extending its relationships with key Original Equipment Manufacturers (OEMs) and semiconductor or electronic component producers who are directly embedding BICS SIM for Things in connected devices," Schachne said.