In the next several months before its general availability, Amazon Web Services (AWS) is looking to work with car manufacturers and get their feedback on its newly launched AWS IoT FleetWise, which aims to simplify data collection of in-vehicle data through open and standardised formats.
"We to learn how they will potentially use the service and how they will have some of the benefits that the service can bring in," said Mike Tzamaloukas, general Manager of IoT Automotive at AWS.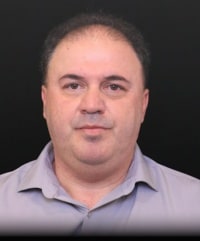 For over a 10 years now, car manufacturers have been collecting data from standard vehicle sensors to evaluate operational and safety indicators like engine temperature and vehicle stability. However, today's new car models comes with advanced sensors like radar and cameras. Greater vehicle connectivity gives automakers opportunities to improve vehicle quality, safety and autonomy; but on the flipside, it also generate exponentially increasing amounts of data.
Indeed, by 2030, a study made by the Mckinsey Center for Future Mobility predicts that more than 95% of new vehicles sold globally will be connected to the internet – up from about 50% today.
Two-fold data challenge
There are a two-fold challenge in collecting in-vehicle information: data variety and data volume.
A car manufacturer typically has in its portfolio several models in its lineup, with each model producing data in a unique format. This results to an overwhelming volume of unique vehicle data configuration, data structures and schemas. Compounding the problem, most of these data is not readable by human and is encoded in proprietary formats specific to automakers.
To make the data usable, automakers must first decode it then reconcile it across their fleets. Collecting and reconciling this data across multiple variations of vehicle models requires automakers to build, scale, and maintain custom data collections systems.
Furthermore, with the increasing sophistication and autonomy of new models, there more sensors inside a connected vehicle, which generate more data. In particular, connected vehicles today have multiple cameras and radars fitted with advanced sensors, thus increasing data volume at an exponential rate and making it difficult to manage.
What's more, this growing amount of data is being transfer to the cloud, so car makers can use it for AI and machine learning training and improvement. However, cloud data transfer is cost prohibitive across a fleet of production vehicles. A single autonomous vehicle can generate up to 2 TiBs of data hourly per vehicle. As a result, automakers often resort to using autonomous test fleets with specially built on-board storage as a work-around for getting the data they need to train AI/ML models.
Faster and cheaper data collection
According to Tzamaloukas, AWS IoT FleetWise is the company's first purpose-built service for the automotive industry aimed at making data collection easier, more efficient and at scale.
For one, it standardises access to fleet-wide data through its global signal catalog without the need to develop custom data collection systems.
"It takes away a lot of the vehicle model variations that exist today, where different vehicle models have different features, different capabilities, different signals in them, therefore making it hard to collect data across all of the vehicle models," Tzamaloukas said.
The service also allows automakers to reduce costs and enable more efficient data transfer with intelligent filtering that sends the exact data you need to the cloud.
"We want to create a service that allows automakers to easily focus on the data that they're interested in. And with intelligent data-filtering, achieved this efficient upload to the cloud of the valuable information. Thus, it will allow them to extract high-volume data more cost efficiently," said Tzamaloukas.
Furthermore, AWS IoT FleetWise Surface delivers near real time access to vehicle health data, which would enable automakers to detect and mitigate issues faster, help prevent potential recalls, and remotely assist customers.
"Today, it takes weeks – if not months – for automakers to detect and mitigate any anomaly in a vehicle. The service's near real-time access to in-vehicle data would allow them to find the problem that may lead to a breakdown, such as false positives in radar or camera systems."
How it works:
Complementary to proprietary systems
Acknowledging that automakers today have their own proprietary autonomous vehicle data collection systems, Tzamaloukas said that AWS IoT FleetWise can work alongside them.
"We are looking for working with partners and working with customers, to see how we can complement the existing approach to collecting data, to ingesting data, and to representing data in ways that can be open in ways that can be scalable. And, of course, with all the security, privacy, and other robustness and reliability guarantees that AWS can offer. So, we are just at the beginning of an exciting journey. And looking forward to working with customers and partners to learn more," he said.
He noted that, currently, automakers focus primarily on collecting a lot of data with their own test vehicles.
"Their data collection approach so far has been manual, meaning that they retrofit vehicles with a lot of SSD drives, they drive them, they get terabytes of data. And then they upload these terabytes of data to AWS.
With AWS IoT FleetWise, he added that they are complementing that existing approach towards giving the automakers the ability to not collect terabytes of data from one or a few test vehicles.
"But instead, collect something much smaller, just a few megabytes, but from many production vehicles out there on the field. So, we do believe we will be complementary to the current AV data collection approaches," said Tzamaloukas.
He added: "Coming back to the way that FleetWise works, the first step they have to do is visualise their car models – when an OEM goes to our console and uploads proprietary markings of the data that exist in the vehicle. And of course, that belongs only to them and their account. That's information that we as AWS never seen.
"But once they have done that step, they now have this ability to be collecting data based on the open standards and they are able to now with FleetWise, collect the different proprietary data formats in the vehicle.
"So, they do actually coexist in some ways. But one path one method is going to be very hard to scale. The existing approach today is going to be hard to scale because you will keep on having to fix things that break us you go. Whereas with the FleetWise approach, we believe that you will have the ability to have a flexible and adaptable way, and data structure eventually, that can help you keep up with any number of changes that may happen in future vehicle models, and in future data types that you want to collect."