The 25GS-PON MSA Group  this week added seven new member companies, including AT&T, CommScope, Cortina Access, Feneck, HiLight Semiconductor, Hisense Broadband and Semtech – who now join the 10 founding members of the group as it moves beyond the limitations of the current 10 Gb/s next-generation Passive Optical Network (PON).
Established by Nokia last October, the 25GS_PON MSA Group brings together major operators along with leading system and component vendors, to promote and accelerate the development and deployment of 25 Gigabit Symmetrical Passive Optical Network (25GS-PON) technology.
The group seeks to develop the technical specification, strengthen the eco-system and promote market development of symmetrical 25G PON technology ahead of standards authorisation by the International Telecommunications Union.
Founding members of the group include AOI, Chorus, Chunghwa Telecom, Ciena, MACOM, MaxLinear, NBN Co., Nokia, Sumitomo Electric Industries, and Tibit Communications
According to Sandy Motley, president of fixed networks at Nokia, PONs are used by communication service providers to deliver internet connectivity to their customers using fibre-optic technology. It is the quickest growing access technology worldwide because it is the fastest, greenest and most future proofed.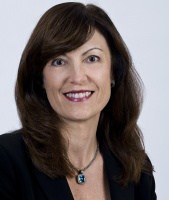 "Fibre access networks are becoming the unifying infrastructure that underpins the entire telecom industry, connecting everyone to everything including consumers, businesses, smart cities and even 5G cell sites," Motley said. "To capitalise on these opportunities, PON networks will need to be faster. Today's most widely deployed PON technology, known as GPON (for Gigabit PON) and XGS-PON (for 10G Symmetrical PON), can already operate at up to 10 Gb/s."
She pointed out that 25G PON is the next step in the evolution, delivering 25Gb/s of both download and upload speeds. It uses the same principles as current GPON (up to 2.5Gb/s) and XGS-PON technology but with faster speeds.
"While all previous generations of PON were derived from long-haul technologies, 25G PON is using a different approach. It is based on optical technology massively deployed in data centres, which ensures cost-efficiency, short time to market and plenty of capacity," Motley said.
Meeting the needs of the 5G era
Indeed, 25GS-PON is being touted for meeting the needs of the mobile 5G era and large-scale enterprises, providing communications service providers with the most cost-effective and timely evolution path for PON fibre technology.
There are several performance and efficiency-driven demands propelling the market toward 25GS-PON. The first is for 5G wireless networks, which will require three to ten times greater density than 4G. 25GS-PON is extremely well suited to support xHaul transport for 5G's increased cell density and capacity requirements. With 25GS-PON, operators can leverage their existing fibre networks to significantly reduce both the cost and time required to bring up 5G services, ultimately delivering better services to consumers.
Another factor driving 25GS-PON is enterprises' growing reliance on high-performance applications, including cloud computing big data applications, artificial intelligence and machine learning. 25GS-PON can deliver true 10 Gb/s symmetrical services.  Because 25GS-PON leverages mature, high-volume data centre optical technology, it can be implemented quickly and cost efficiently. The first 25GS-PON products have been announced, and analysts anticipate the first trials this year, with deployments in 2022.
Motley said that there are a clear set of use cases for 25G in the near/mid-term.
"It will be used for 5G transport, carrying the mobile traffic from 5G cell sites deeper in the network at 50% lower cost than other transport solutions. It will provide enterprises with access to full 10Gb/s services and it will unlock the potential of fibre to connect everything over a single unified infrastructure. 25G will make converged networks a reality, where mobile and fixed combine for cost efficiency and faster time to market," she said.
She noted that having the possibility to quickly and easily introduce 25G PON to boost the speeds where needed makes the network more valuable and operators' position stronger.
"As high bandwidth applications evolve in the future, requiring more bandwidth capacity, 25G will eventually find users within the residential market."
Perspective of new members
Jeff Heynen, vice president for broadband access and home networking for Dell'Oro Group, said 25G PON's ability to co-exist with XGS-PON and reuse existing fibre plant makes it extremely attractive to operators around the world.
"The addition of such a wide range of network operators, equipment vendors, and component suppliers to the 25GS-PON MSA is evidence of the technology's importance for 5G xHaul and enterprise services," said Heynen.
Spokespersons from new members of the 25GS-PON MSA Group are optimistic about the future of technology.
"We are joining the 25GS-PON MSA Group to lend our global expertise in standards development and PON deployments to the advancement of the 25 Gigabit specification. This evolution of PON is a necessary step in enabling Wireless xHaul as well as serving the growing bandwidth requirements of enterprises and future networks and applications," said a spokesperson from CommScope.
The media representative from Cortina Access agreed: "We are delighted to join this industry collaboration effort to define and develop the 25G symmetrical PON technology, a next step in the PON evolution. PON technology has been proven to be the most cost-effective solution, not only connecting the residential homes, but also providing the optical transport infrastructure for current and future business applications."
Feneck noted that 25GS-PON is a natural evolution to the highly successful GPON and XGS-PON access technologies and builds the foundation for converged next-generation access. "Taking an active role in the 25GS-PON MSA will enable Feneck to provide our customers with industry-leading FPGAs supporting the industry's highest performance access platforms," a company spokesman said.
Looking ahead
Motley  of Nokia said optical fibre has virtually unlimited capacity potential, and today we are using just a fraction of that potential.
"Operators as well as infrastructure investors, governments, cities and utilities are investing in fibre infrastructure, and it is important for them to know that they will be able to use that investment for many years to come," she said, adding that new technologies, like 25G PON, unlock more capacity on fibre.
Meanwhile, Nokia is already pushing innovation beyond 25G PON.
"We are involved in 50G standardisation, and we see that 50G is a quantum leap and needs a new generation of laser technologies. It will take 8-10 years to reach the maturity and enable commercial deployments of 50G PON. In February, we have announced an industry-first 100G PON demo with Vodafone, based on Bell Labs innovations. While still far away from commercial availability, 100G PON demo proves the superiority of fibre in delivering ultra-high speeds in converged networks," Motley said.