Facility managers in Asia Pacific are taking a keen look at augmented reality  (AR) and digital twins to manage the full building lifecycle, according to Galia Rosen Schwarz, vice president of business development, Resonai.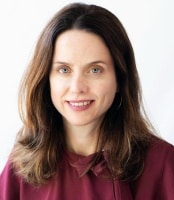 "We are working with companies throughout Asia Pacific, especially Japan and Korea. And facilities managers there are keen to use both technologies from design and development of buildings to daily operations and management," Schwarz told FutureIoT.
Resonai is an AI company that is digitising physical spaces and delivering real-time intelligence for smarter operations of all software & machines, and innovative, new experiences that improve daily lives.  Its computer vision platform  called Vera creates an intelligent digital twin of any commercial building, enabling mobile applications that address critical business issues.
With Vera, building owners and operators can leverage the huge compute power of the cloud to automate processes, create engaging AR experiences, gain access to a new level of data analytics, and identify new revenue streams from the new digital real estate.
"Computer vision is about teaching machines to duplicate  human vision which is a very complex challenge that has prevented applications from operating with the level of accuracy needed to power business critical applications," said Schwarz.
She added that Resonai has been working on solving many of these critical challenges in computer vision and spatial embedded AI.
"That's exactly why we built Vera, which digitally reconstructs a building from the inside out to transform commercial buildings into intelligent environments with unprecedented semantic understanding and object recognition," Schwarz said. "Vera combines this with very precise localisation and tracking services and the ability to overlay AR content."
According to Schwarz, these technologies give facility managers highly accurate 3D visualisations of buildings and everything in them. They have one dashboard with real-time data for business insights and they can leverage AR navigation and AR content to create innovative new end user experiences.
Rise of AR in facilities management
AR is currently driving the digital transformation in facilities management (FM), with an average 20% of vertical markets – including hospital and healthcare, manufacturing, education, corporate offices, and shopping malls – are already using AR in the workplace.
Indeed, nearly three out of four facilities managers – approximately 73% of those surveyed – who do not currently use AR expect to implement the technology at their workplace sometime within the next two years.
This is one of the key takeaways from the 2021 State of Augmented Reality in Facilities Management report released by Resonai last week. The digital survey conducted between November 2020 and January 2021 involved a curated audience of senior facility management directors and executives throughout the United States and Europe.
Participants represented a cross-section of building types, including corporate offices, manufacturing facilities, retail/apparel, residential, hospitals and medical, shopping centres, education, entertainment, and food and grocery.
Of the vertical markets survey, AR has been embraced most by facilities managers of hospitals and healthcare facilities at 30%, followed by manufacturing facilities (26%), educational facilities (25%) and corporate offices (23%).
To date, most common uses of AR among facilities managers are marketing applications such as tours and virtual demonstrations (20%), followed by industrial manufacturing applications (18%), smart maintenance and repairs (12%), tenant and visitor services (10%), and training/tutorials (10%)
However, as a result of the COVID-19 pandemic, the survey stated that  many FM professionals are focused on solutions that can help ensure their facilities remain operational and that guests feel safe whenever they're able to return.
Those polled by the survey said future AR adoption are likely around smart maintenance, with 45% saying that it can help cut down repair times while keeping health and safety prioritised for both visitors and maintenance teams. Future AR use cases are expected to be around  tenant and visitor services (40%) and indoor navigation and wayfinding (38%).
Schwarz told FutureIoT that most of the key findings from the survey are common throughout the world: "And we have a lot of momentum with clients in Asia Pacific. AR is on the rise, and its use by facilities managers and property owners to streamline their operations, boost tenant experiences and improve their businesses in other meaningful ways will increase rapidly in the very near future."
She added: "We also see a lot of interest for AR in the retail segment for marketing and branding purposes. To provide engaging experiences to consumers and also to extend brands into physical venues. We are working with a number of clients in the region, and we'll be able to share more details shortly."
Ubiquity of IoT spurs AR growth
According to the report, the rising adoption of AR in facilities management is driven by the ubiquity of IoT in the workplace, citing that 75% of facility managers currently work in buildings with IoT functionality.
Most notably, 44% of respondents use IoT-enabled environmental sensors, while 42% use the technology in HVAC systems. Meanwhile, many businesses use IoT in cameras (32.74%), lighting systems (25.45%), and automated doors (25.45%)
Modern AR platforms can leverage data points from these physical assets for the safe and efficient management of devices and equipment.
Combined with IoT, AR platforms can ingest data from sensors, devices and applications to glean valuable facility-specific insights that can allow for personalised visitor-level experiences. Survey results suggest that the world is closer to this outcome than ever before due to a variety of pre-existing IoT integration.
Of course, there are challenges. And the report cited cost as the major barrier to AR adoption in FM as the technology is perceived be  too expensive by 40% of respondents. However, this concern is offset by AR's ability to bring in new revenue opportunities, which was cited as the technology's greatest potential benefit by 30%t of those facilities managers already using AR or expecting to do so within 24 months.
"AR has come a long way since its first implementations in gaming and entertainment. As buildings become smarter and the digital and physical worlds become one, building owners and facilities managers are turning to AR and AI for everything from improved maintenance to indoor navigation," said Emil Alon, CEO and founder of Resonai, in a media statement. "We published our state of the industry report to help facilities management professionals navigate the complex world of digital transformation and understand how their peers are leveraging the exciting innovations taking place."