Following the COVID-19 pandemic, the demand for automation, remote monitoring, and control in business operations increased significantly.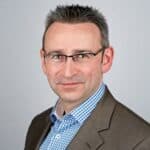 "Lockdown restrictions had an immense impact on business operations and consumer lifestyles across the globe," says Jamie Moss, IoT hardware and devices research director at ABI Research.
He goes on to explain that this was coupled with the rise of Artificial Intelligence (AI) and Machine Learning (ML) to manage large deployments of IoT devices (Massive IoT).
He opines that applying these new technologies will vastly improve IoT device performance and information collection.
"For example, AI-enabled software for managing supply chain logistics (e.g., route optimisation and load optimization) will see Operating Expenses (OPEX) reduced, and associated waste eliminated, for more sustainable and efficient business operations," explains Moss.
For the consumer, Smart Home devices, including automated switches, sensors, and smart appliances, can use AI and ML for user pattern recognition to provide a personalised smart home experience.
Spikes in energy costs, along with more consumers adopting a more sustainable mindset, are driving the implementation of smart home devices to save energy and, therefore, money for the consumer.
The era of the connected city is also approaching, with connected streetlights and surveillance systems to enhance security in cities and environmental monitoring to red flag unsafe conditions for public safety.
More connected vehicles than ever are being manufactured, and smart roadside infrastructure is planned to benefit commuter vehicles, public transport, and delivery vehicles. Public network access will also enhance other experiences like retail, advertising, and augmented reality.
Moss opines that the most significant growth forecast in this dataset is for Smart Home devices, which will exhibit a 29% CAGR in the five years running up to 2026.
Connected Cars are forecast to grow at an 11% CAGR over the same period. At the same time, Smart City infrastructure is expected to see more significant growth at an estimated rate of 24%.
"This could be partly due to the need for infrastructure to support V2X communications and other applications in the future, the specifications for which are still being defined," he adds.
The installed base of connected Retail, Advertising, and Supply Chain devices is expected to grow at a 23% CAGR, with a total installed base across all connectivity technologies of over 21 billion by 2026. This can be mostly chalked up to asset trackers installed in vehicles, shipping containers, and transport palettes to provide better visibility for logistics in the supply chain.
"Growth within the IoE is inevitable," Moss concludes. "We see more and more applications for connected devices arise with each new development in wireless communication technologies. 5G is accelerating this particularly quickly, though we expect the most significant growth from LPWA-based connected devices over the next five years. Bluetooth is expected to continue to perform strongly, with most of the installed base of connected devices expected to use Bluetooth for their primary connectivity until 2026."