Elevators and escalators have been the key enabler in the vertical development essential to the urbanization of the world's cities from the time they were introduced in the late 1800s.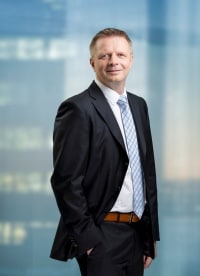 "They are in fact our urban workhorses and play an essential role in moving us through cities," said Axel Berkling, executive vice president for Asia-Pacific at KONE, in an exclusive interview with FutureIoT. "We are using elevators and escalators in our daily commute to work, to move between floors at our workplace and shopping and in some cases, a mode of transport to save time of walking from point to point."
Indeed, one example of this is the Central – Mid Levels escalator in Hong Kong, considered as the world's longest outdoor escalator, with a length of over 800 metres, to transport residents from their homes in Mid-Levels to their offices in Central financial district.
The design of elevators and escalators likewise has evolved over the years.
Elevators can now be hoisted with carbon fibre ropes instead of conventional steel ropes, which are more eco-friendly and durable than its predecessors; and, and the can now travel at fast speeds while consuming up to 90% less electricity than the ones made nearly 30 years ago.
Escalators, on the hand, offer more design choices with the advent of arched- and spiral-shaped varieties. In fact, KONE installed the world's first arched escalators in Elbphilharmonie in Hamburg, Germany – providing users an experience of travelling in an "endless" escalator. These escalators were specially designed for this project and is over 80 metres long and 21.43 metres tall.
Transformative impact of IoT and AI
Over the last decade, advances in AI and IoT have changed elevators and escalators beyond their mechanical function of getting people travel up high-rises with speed and comfort. They have become more intelligent, connecting to the cloud where the data they collect are analysed and stored.
For several years now, KONE has been using IBM's Watson IoT Platform and Predictive Maintenance Insights as part of its KONE 24/7 Connected Services offering. This allows building operators and maintenance providers such as KONE to tailor the maintenance specific to each individual elevator and escalator where it can detect potential problems even before the maintenance crew visits the site.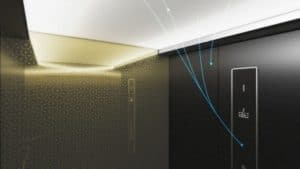 FutureIoT talked at length with Berkling to discuss the key role both technologies play in the evolution of the industry.
How does an elevator/escalator qualify as smart?
AB: Having excellent elevators, escalators and their related solutions are no longer enough in the age of smart buildings. The right technologies must be put in place that enable smooth, safe and efficient people flow. Smart elevators and escalators are intelligent machines that can generate data, identify problems and make decisions on maintenance issues and operational patterns in real-time based on IoT and artificial intelligence.
Out 24/7 Connected Services leverages IoT-based monitoring technology to our elevators and escalators to predict maintenance issues in real-time and integrate destination control systems to our elevators. IBM Watson IoT Platform can monitor elevator performance based on set parameters and data can be sent to a cloud in real-time. Also, KONE 24/7 Connected Services can identify peak periods of elevator usage and
Furthermore, application programming interfaces (API) can be developed to create solutions within an integrated ecosystem. KONE has released most of its APIs in public domain to facilitate integration and installation for both its developers and partners. For example, one of our partners have developed an app that enables residents to use tablets as a virtual receptionist when the host is not at home. Using the app, guests can call the host and an elevator will be sent remotely to pick up the guests.
Where is IoT being applied in elevator/escalator design/operation?
AB: One of the keys uses of IoT in the elevator and escalator industry is in predictive maintenance. Maintenance can be disruptive to the movement of people within buildings, especially at times of unexpected breakdowns. IoT enables elevator and escalators to share their performance data and predict maintenance issues quickly without the need of a human technician to visit the site itself.
Our technicians are now able to analyse and accurately identify problems before visiting the elevator/ escalator site. Previously, our technicians have to make multiple trips to the site to detect and identify problems which was time consuming. With KONE 24/7 Connected Services, our technicians know what exactly the problem is remotely, and they just need to spend their time on-site to resolve the issue.
Where is Artificial Intelligence being applied in elevator/escalator design/operation?
AB: Artificial intelligence is helping operators better anticipate problems and manage the flow of traffic for elevators and escalators throughout the lifecycle of their equipment based on data collected from daily usage. In the case of KONE, it does not only synthesise incoming data but also allows our technicians to predict and suggest resolutions to detect potential problems before they manifest. This data is shared in real-time from elevators and escalators to both our maintenance teams and our customers in which both parties are able to predict and solve potential problems based on the data transmitted.
As more data is collected and stored in the cloud, artificial intelligence will be able to make better decisions and determine when should maintenance be carried out and what action should technicians take to resolve the problem. They also have access to all the information they require before going down on-site where they traditionally have to make multiple visits. First, to identify the problem and then to make the necessary repairs. With the use of artificial intelligence to identify has helped to reduce the downtime of elevators/ escalators in the long-term as technicians can identify the potential problem beforehand and fix it in a single visit.
In the medium term, we hope to gather more data from equipment operations and through artificial intelligence, we can better analyse the data to make better business and operational decisions. With these data, we aim to reduce the number of breakdowns, energy usage while ensuring that elevators arrive on time to bring them quicker to their destination.
What will the elevator/escalator of 2020/2030 look like?
AB: In the age of smart buildings, elevators and escalators of the 2020s and 2030s will be able to have a mind of their own. What we see in science fiction movies is finally becoming a reality.
Elevators and escalators are able to talk by sending messages through their server. For example, our 24/7 Connected Services enables elevators and escalators to send messages to the servers. This forms part of the smart building ecosystem as smart buildings require smart machines for it to properly function.
Using our mobile devices to call for elevators and bring us to our homes will become commonplace. We will be able to call an elevator with our smartphone or the elevator can recognise our typical journey simply by facial recognition. Furthermore, leveraging artificial intelligence and machine learning, residents' travel patterns can be recognised by the system. The next generation elevator will be able to determine the time they leave and return to their homes, floor they are on as well as determining if elevator doors can be kept open longer for elderly people.
In fact, we have already rolled out our smart home solution, KONE Residential Flow, in select markets and are continuously improvising to provide the best possible user experience. A similar smart office building solution has been introduced in some markets as well. Moving forward, we will introduce these solutions to the market to provide a smarter live, work and play experience.
Furthermore, having third-party systems and applications integrated into elevators and escalators will become the way of life in the future. We are already seeing that in action in some industries and this will become more prevalent in the next two decades. At Hotel Jen Orchard Gateway in Singapore, robots are being used to deliver in-room dining and amenities to guests by using elevators. I foresee this become commonplace in the near future where we have to consider the implications on smooth, safe and efficient people/ resource flow within buildings.