The 5G Core (5GC) market is expanding. There are more than 35 5GC networks are operating in 5G standalone (SA) mode. 5GC is expected to lead to a growth in devices connected to the network and the traffic routed through it.
ABI Research forecasts that 5G subscriptions will increase from 934 million in 2022 to 3.1 billion in 2027 at a Compound Annual Growth Rate (CAGR) of 27%. It also forecasts that 5G traffic will increase from 293 Exabytes (EB) in 2022 to 2,515 EB in 2027, at a CAGR of 54%.
"5GC holds potential for operators to monetise further existing cellular connectivity for traditional mobile broadband (MBB) use cases but also offers scope for operators to expand cellular capabilities in new domains. Additionally, 5GC also offers innovation potential for committed telcos to establish new operating models for growth outside of the consumer domain," explains Don Alusha, senior analyst for 5G Core and Edge Networks at ABI Research.
With 3G and 4G, communications service providers' (CSPs) positioning in the global production frontier was anchored to hard-to-duplicate network assets that continue to yield profits in the consumer domain.
But now, there is a realisation in the industry that using existing infrastructure and Evolved Packet Core (EPC) may not be sufficient for new value chains. With 4G EPC, CSPs drive value with a centrally governed operating model. CSPs' growth strategy with EPC revolves around technical excellence and integration in cellular.
According to Alusha, "It is that integration that sets the (consumer) business agenda. So CSPs' operating model has been universal and uniform - centralised control and cellular integration to provide mass market, country- or region-specific static voice and data services."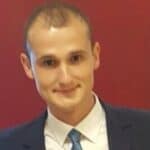 "A "build it, and they will come" strategy is the starting point, and "what tech we can build?" is the foundation of that model. That is an all-control, all-top-down operating model."

Don Alusha
In contrast, 5GC presents CSPs with a fluid and dynamic landscape. In this landscape, there is no static offering (requirements constantly change), no uniform offering (one shoe does not fit all), and no singular endpoint (one terminal with multiple applications).
5GC guides the industry into edge deployments and topologies. CSPs step out of the four walls of either their virtual Data Centre (DC) or physical DC to place network functionality and compute as close to their customers as possible. This constitutes decentralisation, a horizontal spread of network assets and technology estate that calls for a 'spread' in the operating model.
The shift from a centralised business to a decentralised business stands to be a significant trend in the coming years for the telecoms industry. Against that backdrop, the market will demand that CSPs learn to drive value bottom-up.
"What customers need" is the starting point for companies like AT&T, BT, Deutsche Telekom, Orange, and Vodafone. In other words, in this emerging landscape, there will be enterprise-specific, value-based, and niche engagements where the business strategy sets the technology agenda.
It is rational to conclude that a "bottom-up" approach may be required to deliver unique value and expand business scope. That said, CSPs may be better equipped to drive sustained value creation if they learn to build their value proposition, starting from enterprise and industrial edge and extending to core networks.
According to Alusha, a 5G cloud packet core can potentially unlock new transactions that supplement existing volume-centred modus operandi with a local, bottom-up value play for discrete engagements. But the power of a bottom-up model is not enough.
He suggested that to monetise a 5G cloud packet core at scale, some of the existing top-down intelligence is needed too.
Learning how to operate in this hybrid top-down and the emerging bottom-up, horizontally stratified ecosystem is a journey for NTT Docomo, Rakuten Mobile, Singtel, Softbank, and Telstra, among other CSPs.
"In the impending cellular market, an effective and efficient operating model must contain both control and lack of control, both centralisation and decentralisation and a hybrid of bottom-up plus some of the 'standard' top-down intelligence. The idea is that CSPs' operating model should flexibly fit and change in line with new growing market requirements, or new growth forays may hit a roadblock," Alusha concluded.