Telco carriers in Asia Pacific are targeting the enterprise segment for their 5G networks that are currently being rolled out across the region, in anticipation of new applications around IoT aimed at further digitising various business operations.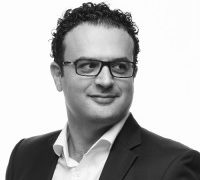 "5G will bring faster speeds, lower latencies and allow for a higher number of devices to simultaneously connect to mobile networks for every square kilometre. While it is not fully clear yet what type of applications those three technical advantages will enable for consumers, many enterprises already envision the new use cases they can implement with them. This is the perception that mobile operators have currently formed based on their market responses," Luis Rezende, vice president for insights at Niometrics, told FutureIoT.
Niometrics is a network analytics company based in Singapore.
"It is not surprising that enterprises presently have a more clear-cut view of how to leverage 5G. They are direct beneficiaries of the IoT, which can help to digitalise and streamline more of their industrial, logistical and operational activities," he added. "And many new IoT applications depend, in turn, on the three technical advantages that 5G will bring. Higher density of devices per square kilometre and lower latency are particularly critical to several IoT deployments currently sought after by the enterprise sector (such as industrial plant monitoring, smart cities, fleet management etc.)"
The telco carriers' intention to primarily target the enterprise segment to quickly monetise on their 5G investments is one of the key insights from a latest study conducted by IDC on behalf of Niometrics.
Entitled "Analytics and AI powering carriers' 5G transformation", the study was conducted online last year among 25 mobile network operators in Asia Pacific excluding Japan. Its goal was to understand how these carriers are preparing for 5G – framing the benefits and costs of launching it.
The study also wanted to gauge how ready they were to become active enablers of the use cases that the 5G technology will support, instead of just providing connectivity for other players to build upon.
Finding ways to recoup their 5G investment is a priority for APAC carriers in light of the hefty investment needed to bring their infrastructure up to scratch. The study showed that mobile operators in  the region will spend an estimated US$160 billion in 5G until 2023.
"This means that 31% of their total CAPEX will go to 5G. This implies an increase in CAPEX expenditure of roughly 50%, for a sector that has been for years fighting with reducing margins and profitability. Finding ways to monetise those investments will be, therefore, indispensable for telcos to stay healthy," Rezende said.
Analytics is essential to effective 5G deployment
The study also revealed that effective 5G deployment will require analytics that can make sense of all data being transported in their networks, in order to inform the design of the more complex 5G network structure and also to give telcos new roles that go beyond pure connectivity.
According to the study, the carriers' existing capabilities to analyse data are not detailed and fast enough to create a true edge, and their internal organizations still can't make the most out of the data available for them to explore.
"Their ambition is set, but their capabilities are not fully in place yet. Roughly 60% of the mobile operators considered analytics as a top priority to drive 5G, but the two  top use cases they currently explore for analytics are in accelerating back-office processes and monetizing data. Both of which are necessary, but not sufficient to make them ready to cope with the demands of a 5G-enabled IoT landscape," said Rezende.
He stressed that carriers must start channelling their analytics capabilities to areas like network design optimisation, enterprise service assurance and cybersecurity in order to become genuinely ready to drive IoT in APAC and act as more than connectivity providers for it.
"Some of our telco clients are already deploying our IoT-focused solutions with those goals in mind. One of them is giving their enterprise customers access to real-time dashboards showing what is the status of all IoT devices from those enterprises: how they are performing, where they are, what type of usage they are making etc. With this information, their enterprise customers can closely monitor the health of all their devices and make sure no vital function gets disrupted by unforeseen performance deteriorations."
He added: "Another one of our telco clients is partnering with local authorities to feed them anonymised reports on how different IoT verticals are gaining traction in the country. The types of applications observed, in which regions, with what intensity etc. This is driving that country's decisions on how to stimulate specific economic clusters to adopt broader IoT use cases.
"That same solution is also enabling the same telco to understand the IoT ecosystem on their network – offering an all-in-one workspace to detect, monitor and analyse all IoT devices connected to it. 'Unclassified' objects and behaviours on the network are detected, identified and profiled. With this type of intelligence, our client can forge alliances with IoT vendors and engage in upselling opportunities/implement more effective IoT plans ahead of the competition to their enterprise clients."
Intelligence will tame complexity of 5G architecture
According to Rezende, analytics generates the intelligence for 5G networks to be optimally designed and operated. Their new architectures will make them substantially more complex than existing 4G ones, and that complexity can only be tamed with intelligence that shows operators where, how and why they must shore up their 5G services.
"Our software comes into play exactly on the need to generate that intelligence. We provide our customers with hyper-granular insights that enable them to extract deeper value from the data flowing through their networks. And we can compute larger volumes of data more quickly, allowing true real-time data distillation quite simply as processes are faster and more accurate.
"Software-defined network (SDN) and network-function virtualization (NFV) are part of the problem. While, on the one hand, they make 5G possible and give it innovative capabilities (such as edge-computing, which stands for placing servers closer to end-user devices to reduce the latency of communication between them), they are a source of complexity too. Orchestrating and bringing together all that novelty in a way that delivers the best results with the smallest amount of CAPEX can only be obtained through the use of intelligence and analytics," Rezende said.
As a network analytics company, Niometrics  builds carrier-scale technologies for the telecommunications industry. The company help carriers to design their 5G networks more intelligently to make the most out of each dollar invested in their 5G network CAPEX). The Niometrics platform closely monitor the overall performance of any IoT device base and provide mission-critical assurance for its performance.
"We help our telco clients uncover new knowledge and insights distilled from users' digital breadcrumbs that were invisible before. Since 2009, we have grown to partner with some of the largest telco providers in the world and analyse a combined base of over 500 million subscribers who consume and exchange over 60 PB of data daily," Rezende said.
Analytics aids in IoT security
With analytics built into the 5G network, carriers are able to help enterprise to protect their IoT devices internal and external risks.
The Niometrics platform also feeds an overarching line of defence against cyber threats on IoT devices, by monitoring in real-time network traffic events that seem harmless when taken in isolation but that, when analysed alongside other data traffic patterns, indicate pernicious IoT-wide attacks.
Furthermore, the company is collaborating with public agencies by generating visibility on how distinct IoT use cases are evolving in the economy.
"With that knowledge, governments can drive better regulatory policies, track laggard verticals that need additional support and coordinate a more cohesive strategy to incentivise the larger IoT landscape. This is particularly important for the dissemination of Smart Cities (which contribute directly to at least four of the UN Nations Sustainable Development Goals. GSMA estimates that an at-scale deployment of smart technology can generate more than €350 million per year of direct and indirect value for a city of 1.5 million people)," said Rezende.