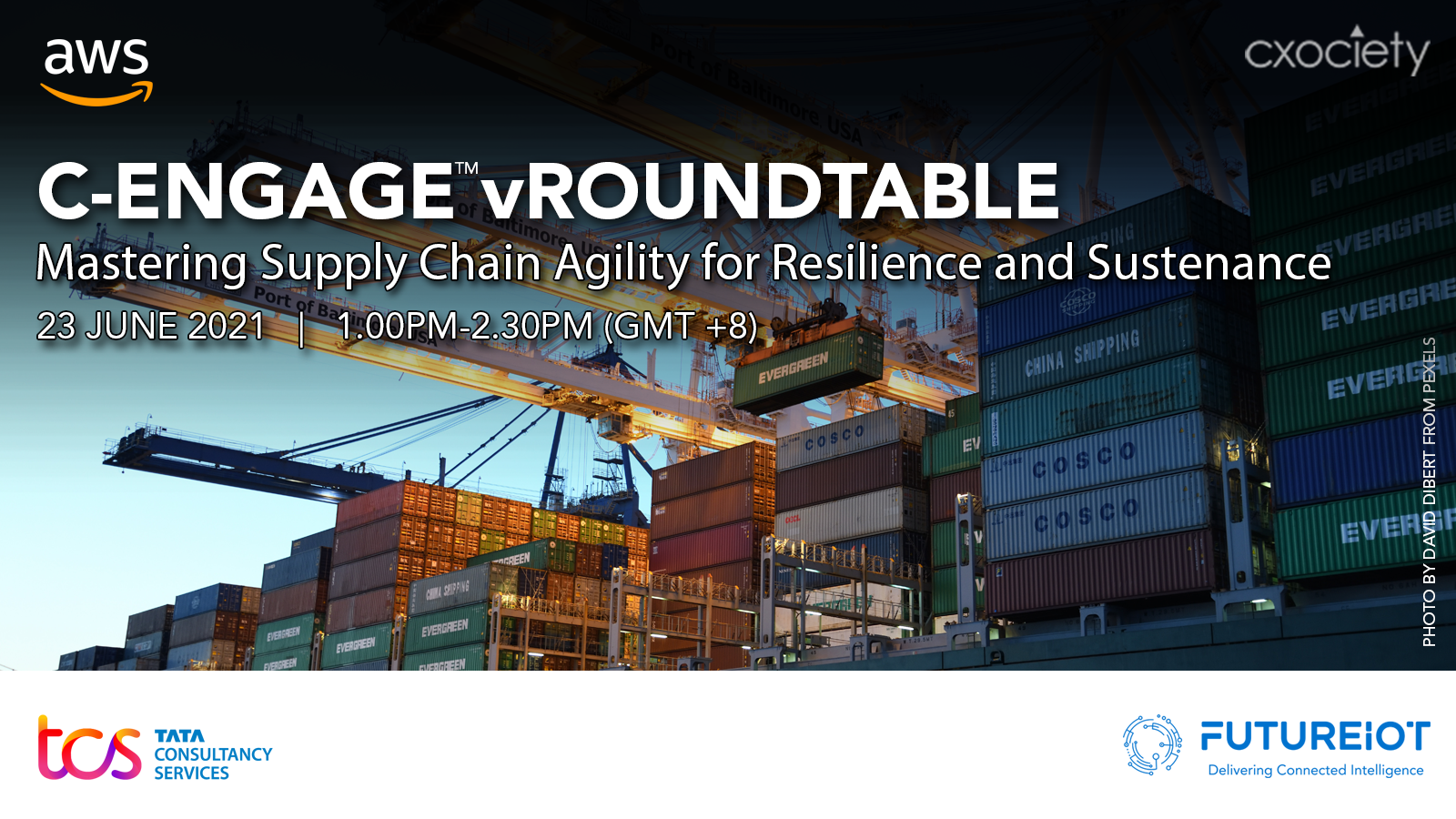 Virtual Roundtable: Mastering Supply Chain Agility for Resilience and Sustenance
Date: 23 June 2021, Wednesday
Time: 01:00PM – -02:30PM (GMT+8)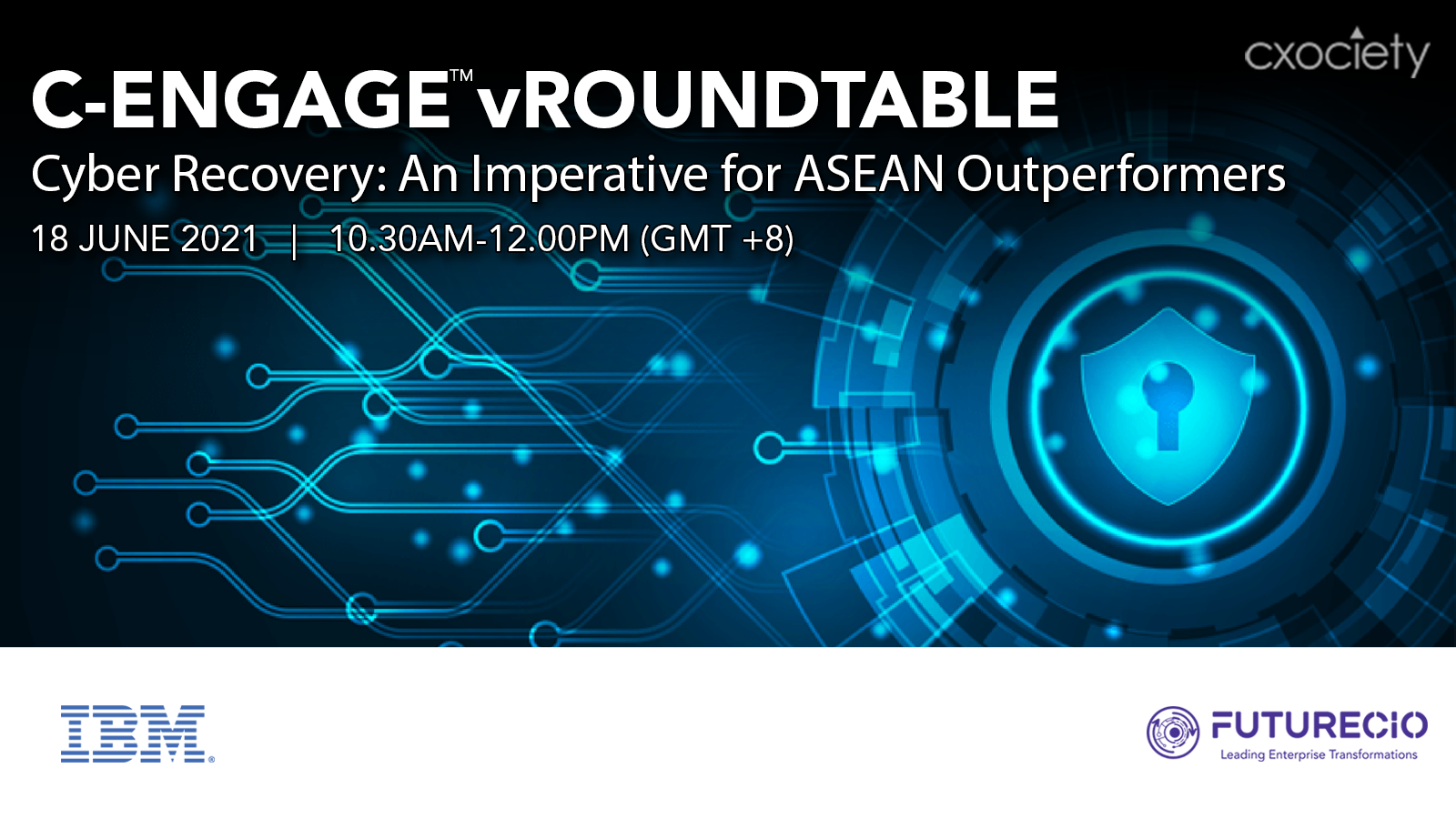 Virtual Roundtable: Cyber Recovery: An Imperative for ASEAN Outperformers
Date: 18 June 2021, Friday
Time: 10:30AM – 12:00PM (GMT+8)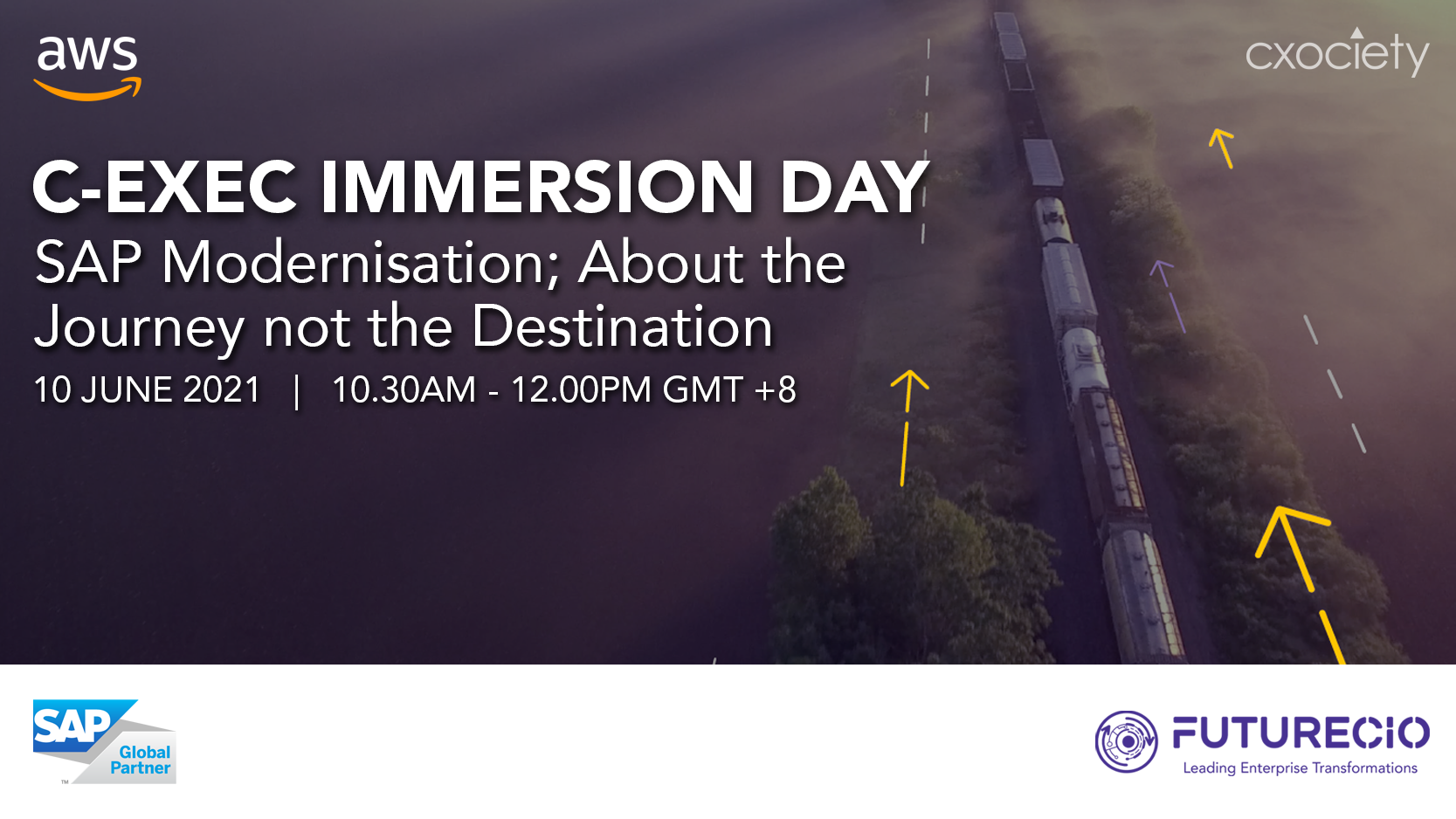 C-Exec Immersion Day: SAP Modernisation; About the Journey not the Destination
Date: 10 June 2021, Thursday
Time: 10:30AM – 12:00PM GMT+8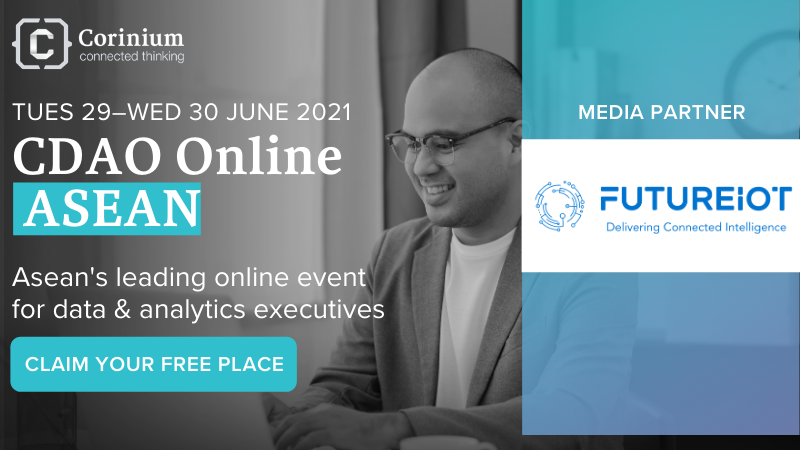 CDAO Online ASEAN
Date: 29-30 June 2021, Tuesday-Wednesday
Time: 09:30AM – 01:00PM SGT
CDAO Online ASEAN focuses upon how organizations are successfully operationalizing AI and embedding it within day-to-day processes. Join hundreds of data and analytics leaders, from some of the most successful companies in ASEAN, as explore this year's key themes:
• Collective intelligence, guidance and thought leadership on data evolution.
• Awakening data investment and opportunity
• Fuelling Data Innovation
• Data-informed – Upskill, adapt and evolve.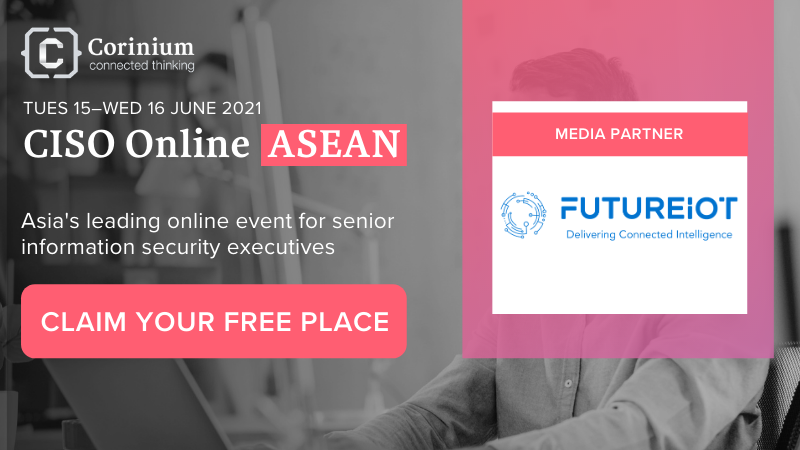 CISO Online ASEAN
Date: 15-16 June 2021, Tuesday-Wednesday
Time: 09:30AM – 01:30PM SGT
CISO Online ASEAN, is a virtual forum designed to help you benchmark your current practices and discover strategic advancements alongside hundreds of leading executives. 2021 Key themes include:
• Cybersecurity transformation: Unveil CISOs' secrets to become catalysts for change
• Enabling secure innovation: How to support your company's new technology initiatives while increasing cyber resilience
• CX in cyber: Successful milestones to gain customers' digital trust
• Threat management & incident response: Adopting best-in-class strategies
• Governance and compliance: Exploring simplified and effective approaches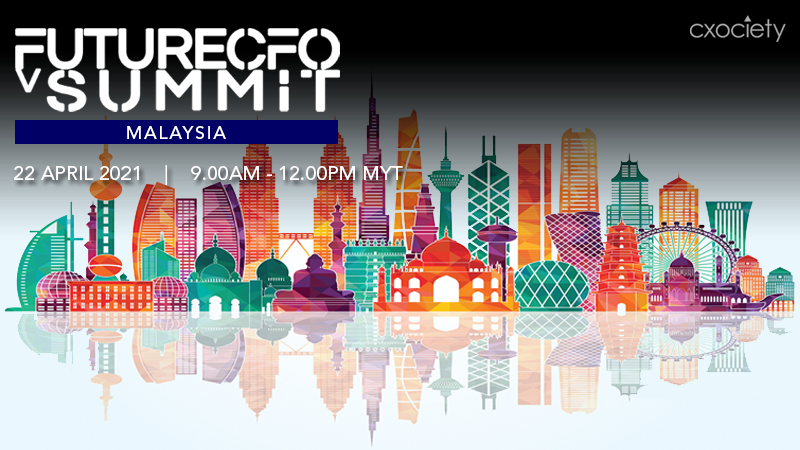 FutureCFO vSummit 2021: Malaysia
Date: 22 April 2021, Thursday
Time: 9:00AM – 12:00PM MYT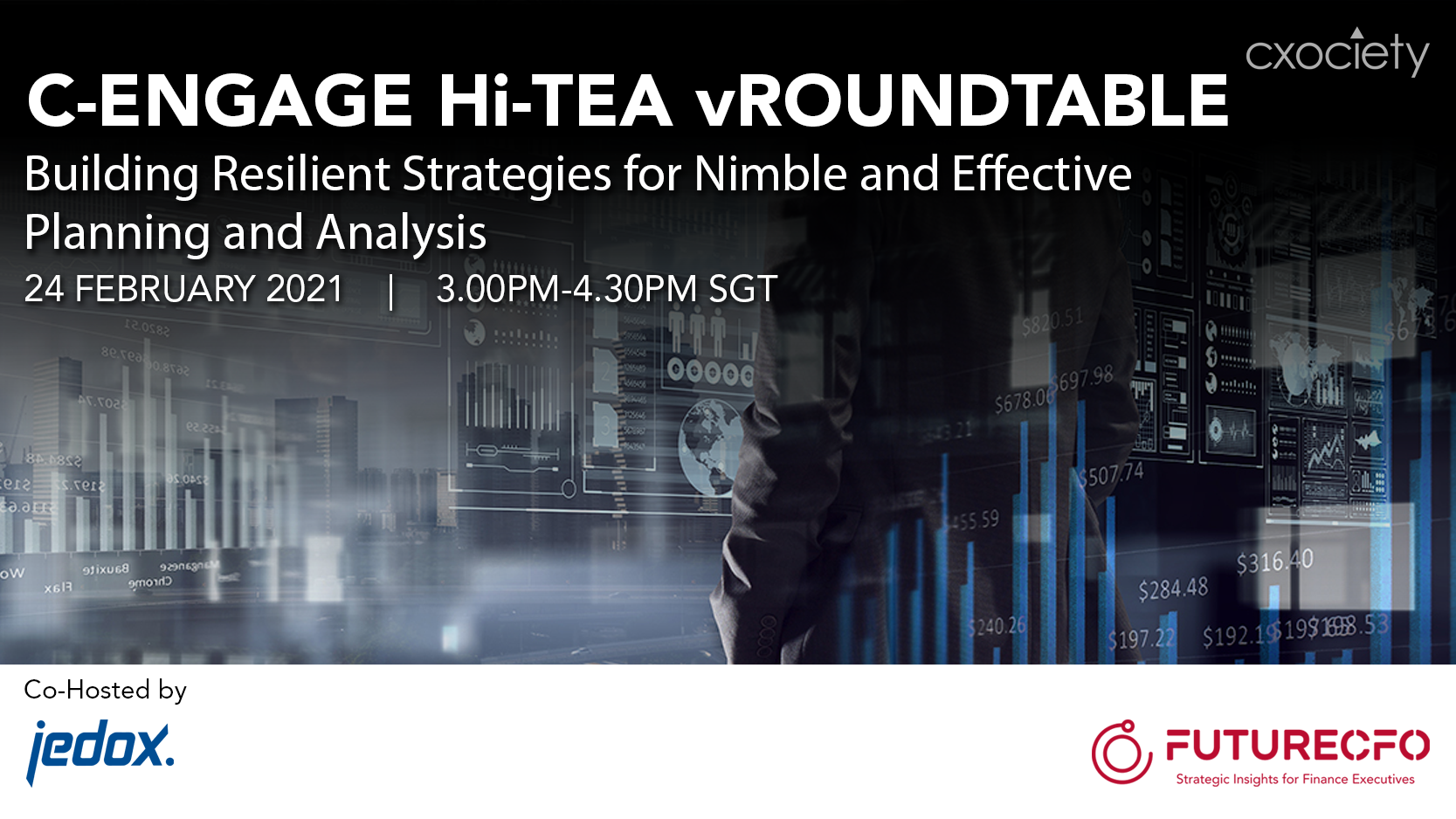 High-Tea Roundtable: Overcoming Barriers to Effective Use of Data and Analysis
Date: 24 February 2021, Wednesday
Time: 03:00PM – 04:30PM SGT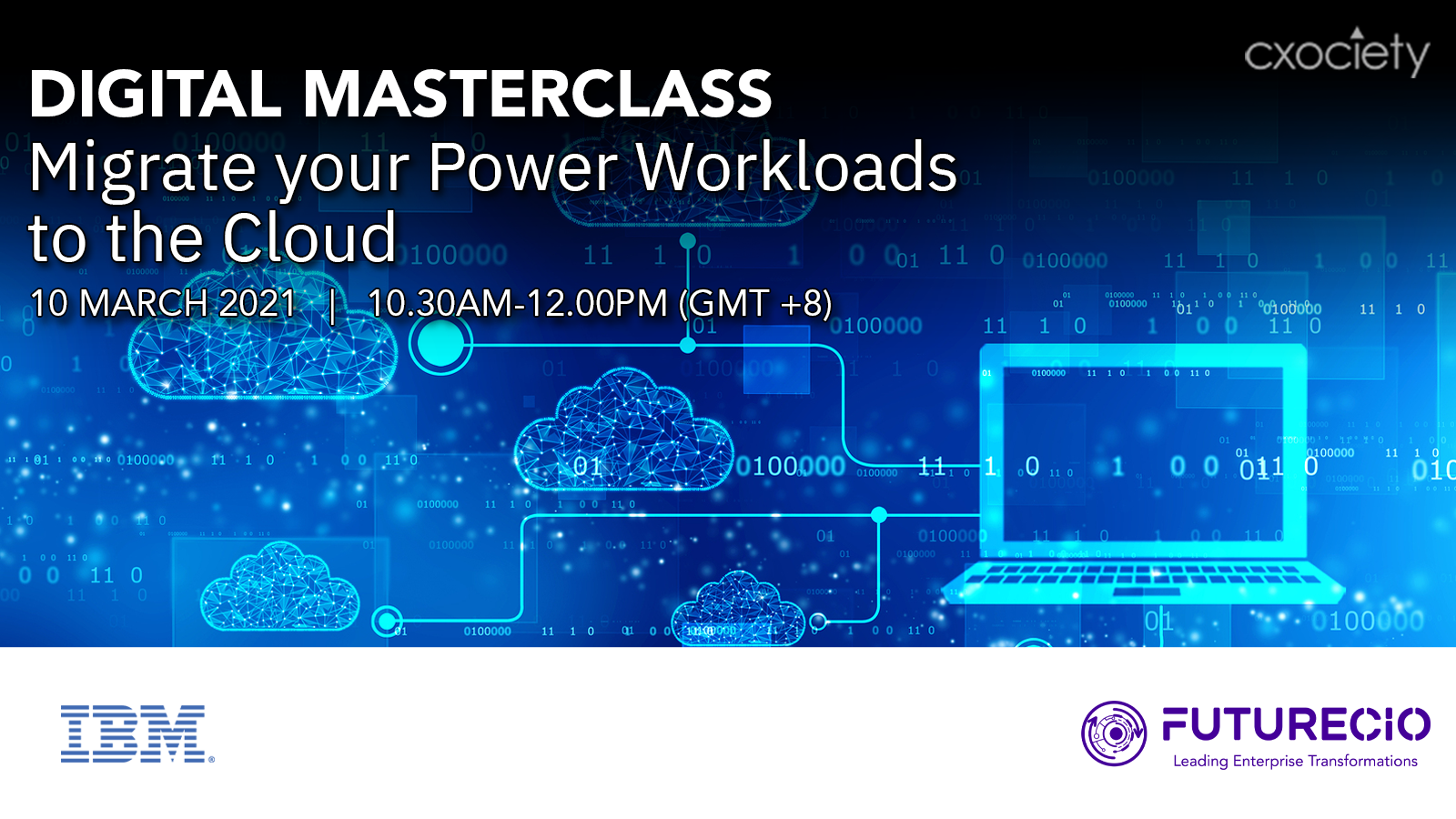 Digital Masterclass: Migrate your Power Workloads to the Cloud
Date: 10 March 2021, Wednesday
Time: 10:30AM – 12:00PM (GMT+8)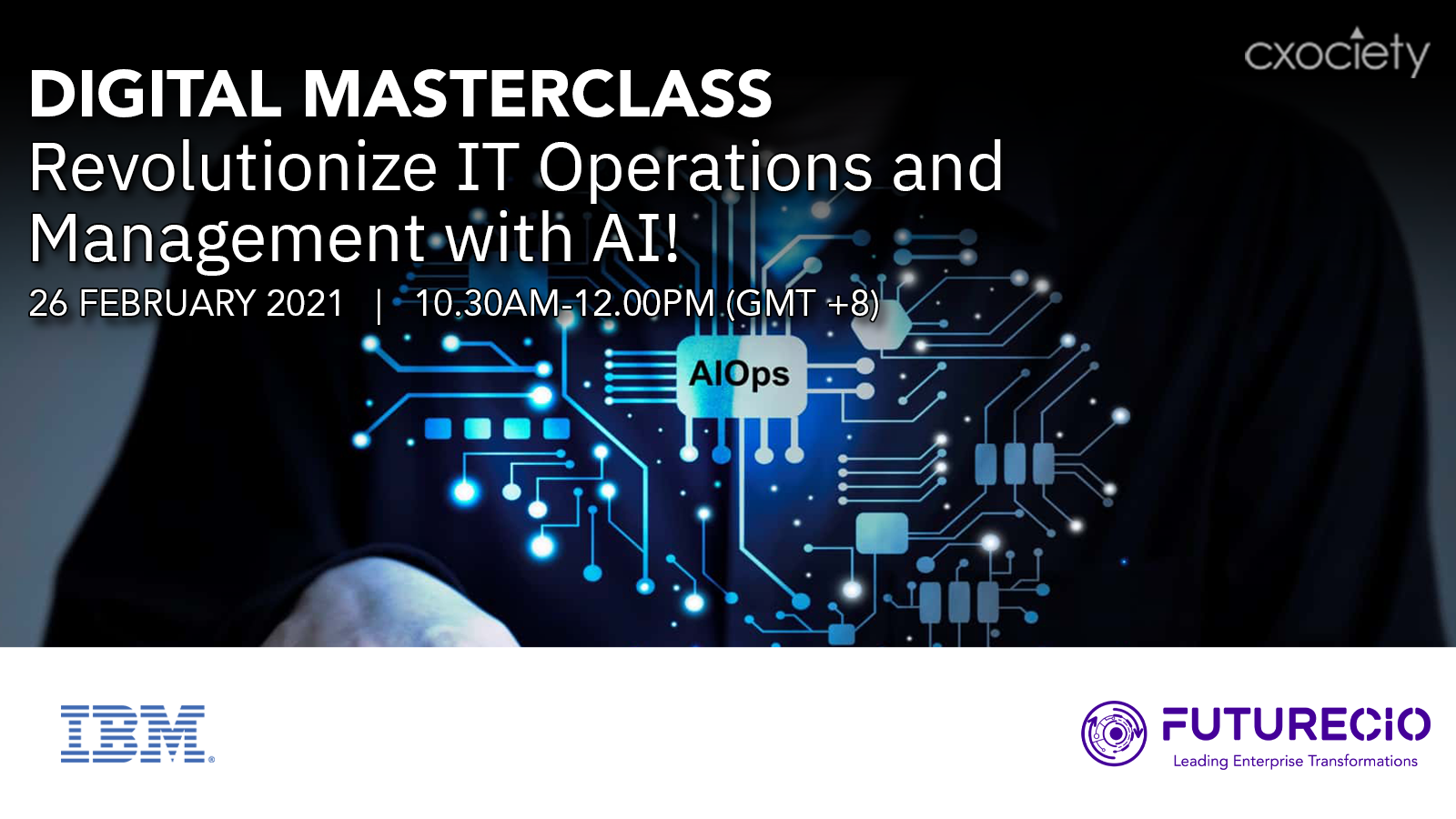 Digital Masterclass: Revolutionize IT Operations and Management with AI! [26th Feb]
Date: 26 February 2021, Friday
Time: 10:30AM – 12:00PM (GMT+8)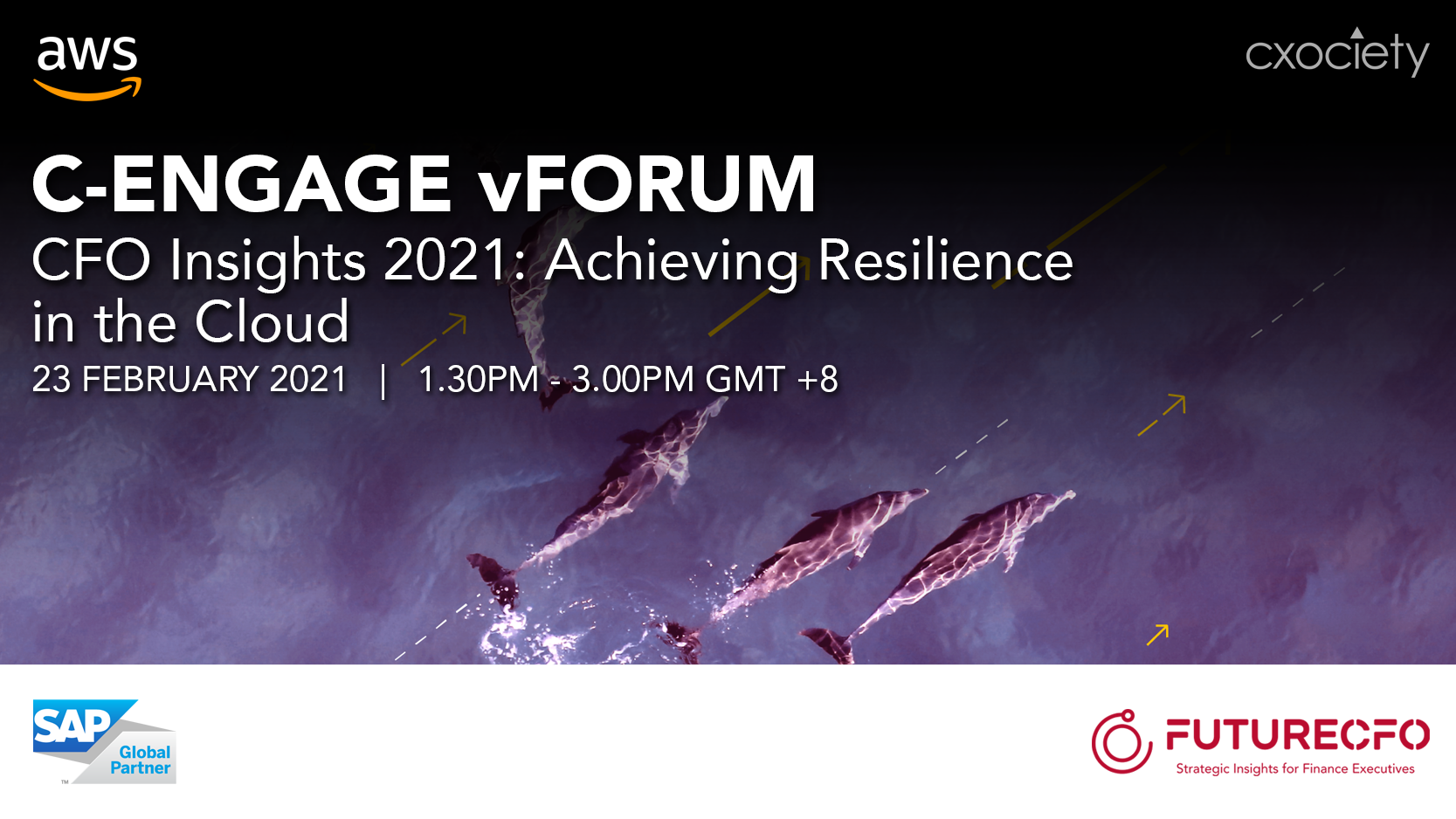 C-Engage vForum: CFO Insights 2021: Achieving Resilience in the Cloud
Date: 23 February 2021, Tuesday
Time: 01:30PM – 03:00PM GMT+8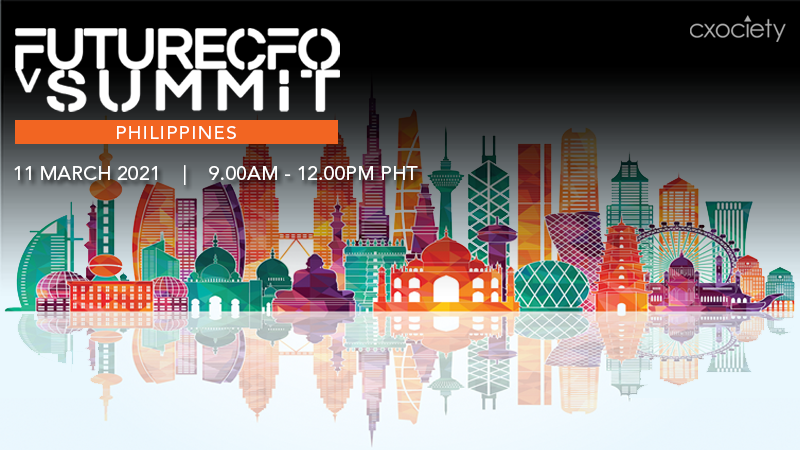 FutureCFO vSummit 2021: Philippines
Date: 11 March 2021, Thursday
Time: 9:00AM – 12:00PM PHT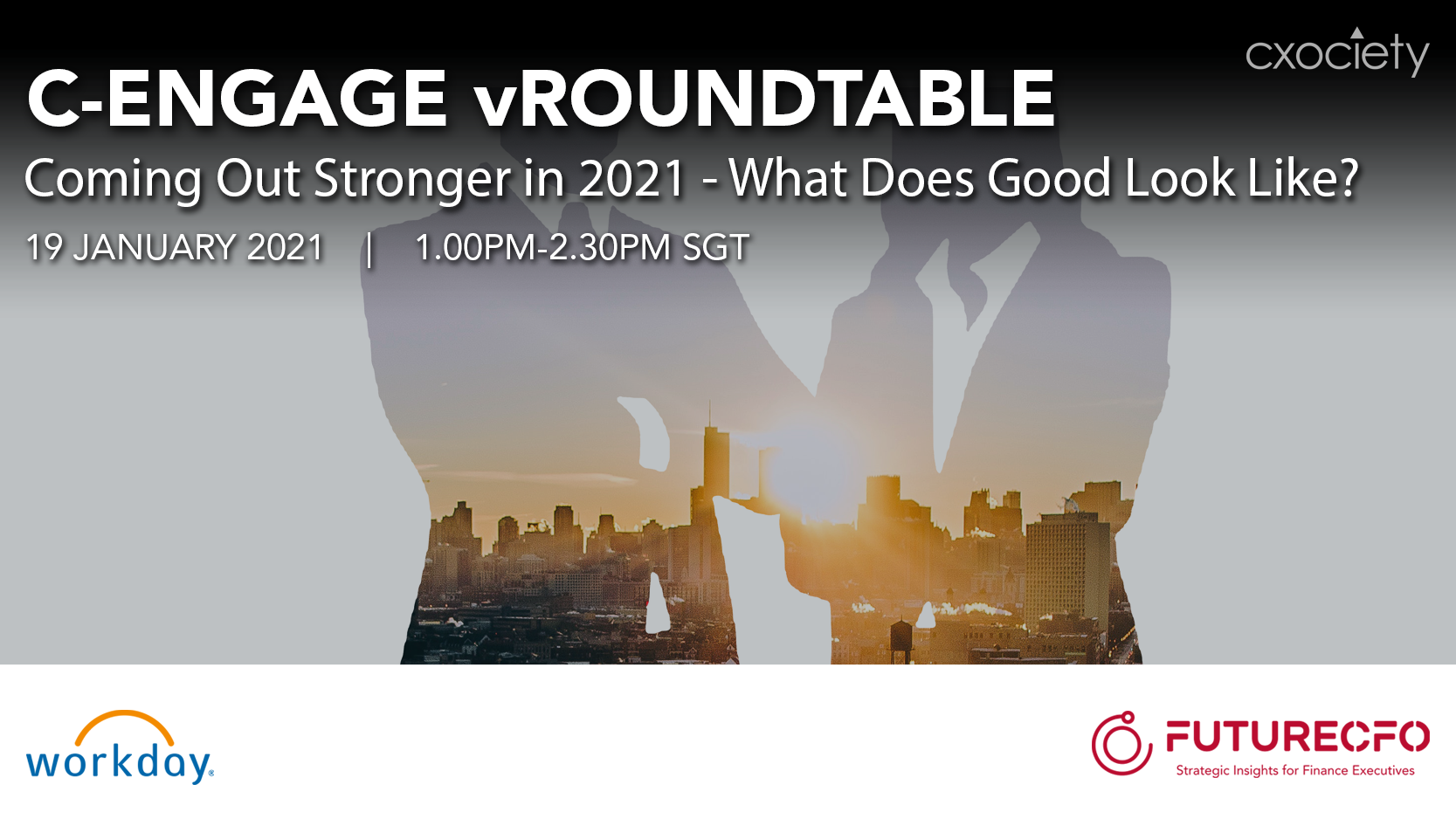 Virtual Roundtable: Coming out Stronger in 2021 – What does Good Look Like?
Date: 19 January 2021, Tuesday
Time: 01:00PM – 02:30PM SGT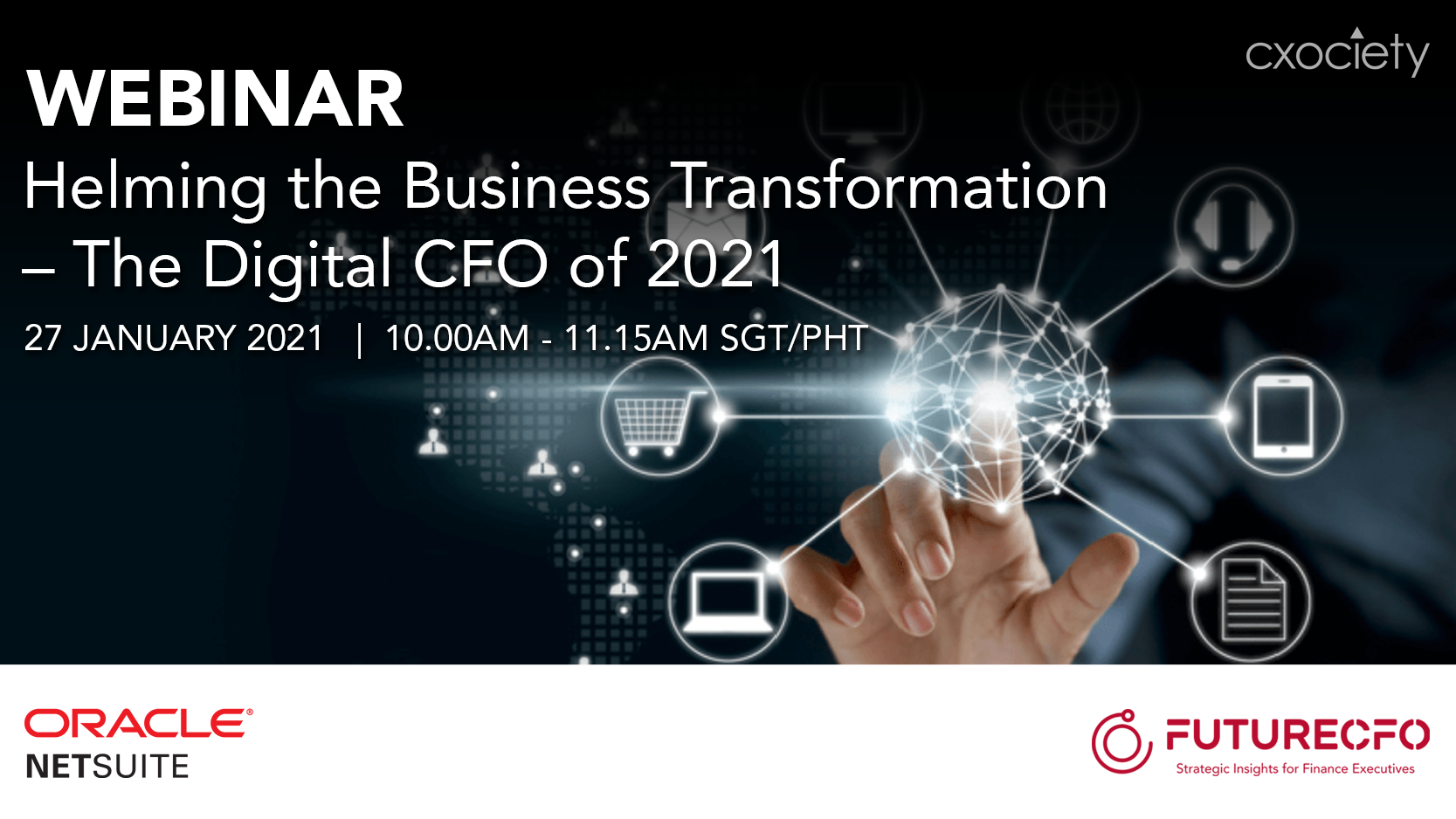 Webinar: Helming the Business Transformation – the Digital CFO of 2021
Date: 27 January 2021, Wednesday
Time: 10:00 – 11:15AM SGT/PHT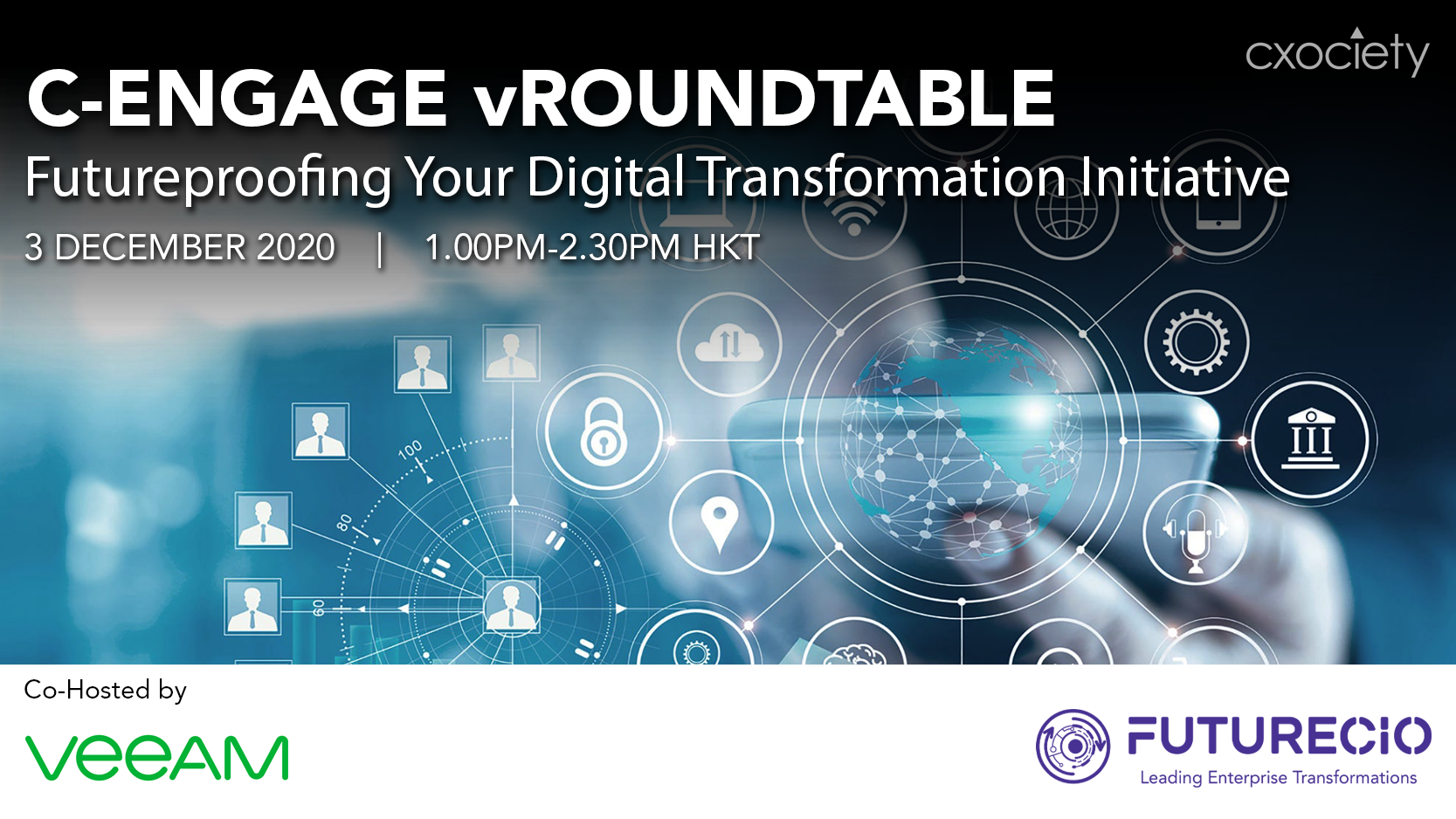 Virtual Roundtable: Futureproofing Your Digital Transformation Initiative
Date: 3 December 2020, Thursday
Time: 01:00PM – 02:30PM HKT