Self-service passenger identification kiosks have recently been installed at Haneda Airport in Tokyo as part of airport's new Face Express service, which aims for a contactless boarding procedure for outbound passengers.
Provided by the Tokyo International Air Terminal Corporation (TIAT), the service eliminates the need to show passports and boarding passes at baggage check, security screening and boarding gates. The self-service kiosks captures facial images  to authenticate the  identity of passengers registering for the Face Express service.
Initially, the self-service kiosks and Face Express are only available to passengers of Japan Airlines and All Nippon Airways.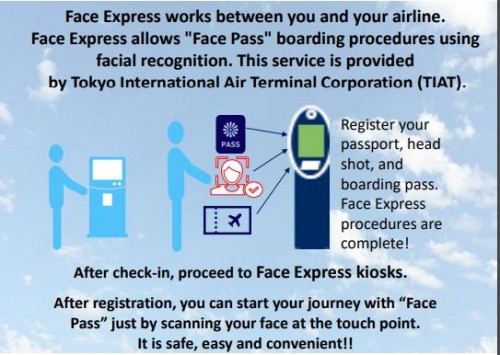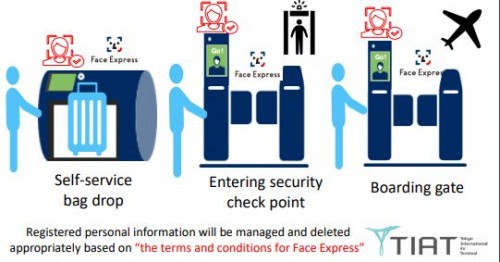 TIAT has chosen German-based Materna to integrates its IPS One ID software into the kiosks. The biometric software uses facial recognition technology to capture a passenger's image and matched it with his picture from the scanned government-issued ID.
Personal information collected from passengers are used solely for the purpose of providing and operating Face Express and is not given to anyone other than the participating airline. TIAT is responsible for recording and storing the data, and erasing it within 24 hours
By allowing passengers to identify themselves at the self-service touch points, physical contact with airport staff, minimising the risk of COVID-19 infection.
"Contactless technology has become an important way to maintain strict security standards during the pandemic," said Yuya Yamazaki, technical project manager at TIAT. "We greatly appreciate that Materna completed the deployment of its IPS into the kiosks before the Tokyo 2020 Olympics and Paralympic Games, which is one of our goals of this project."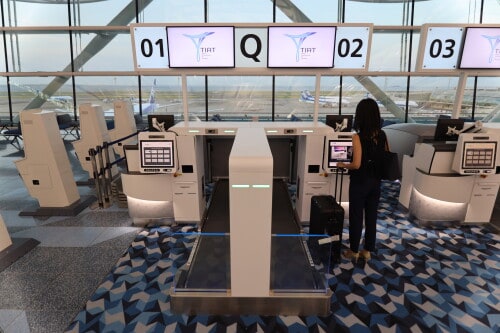 Last year,  Materna  also installed its IPS  in 104 self-bag drop kiosks in Terminals 2 and 3 of the Tokyo Haneda Airport. These kiosks have now been upgraded to handle the facial biometric authentication needed for the Face Express Service.