Finland automated driving technology company Sensible 4 begins commercial operations within the industrial segment using its automated driving software platform DAWN.
Sensible 4 released its first product DAWN earlier this year. The automated driving software platform enables different types of vehicles to operate autonomously in any weather. The company is rolling out DAWN to the industrial segment where commercial viability can be realised today. The automated software platform will be utilised in vehicles that operate in industrial-type environments, such as mines, factories, refineries, wood processing plants, ports and logistic centres.
"We know that the legislation and technology needed for automated vehicles to operate autonomously on public roads, without a safety driver on board, will still take time to establish", says Harri Santamala, CEO of Sensible.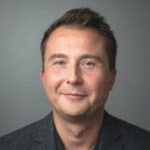 "The key benefit of the industrial site is that it's a closed environment, so customers can realise the benefit of our technology today. DAWN is ideally suited to the challenges of the industrial environment, where solutions must thrive in changing and challenging weather, such as sun, rain, wind, and snow."

Harri Santamala
"Further, our ability to operate without road markings, in daylight, and darkness, enables site operators to reliably increase their productivity," said Santamala.
The dump truck market alone is worth up to US$25 billion. The growing shortage of drivers is affecting the transportation industry across the world. Today, there is a 20% shortage of truck drivers in Europe, by 2028 there will be a shortage of 280,000 truck drivers in Japan.
An automated truck brings more flexibility and predictability to the operation which is repetitive - pick up, drive, dump - repeat.
An automated fleet of vehicles enables on-demand or continuous operations, whilst reducing operating costs and increasing productivity. Because of automation, more vehicles don't lead to increased driver costs.
Some operations, that currently run with heavy haul trucks, can be replaced by a larger fleet of smaller, fuel-efficient electric trucks. The commercial viability is why automated trucks are operating in industrial sites.